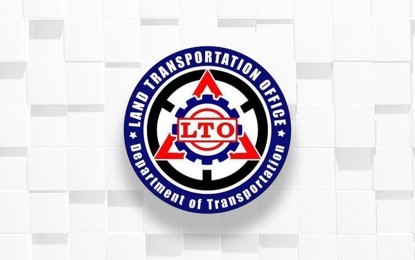 MANILA – The Land Transportation Office (LTO) on Monday summoned the truck driver involved in a multiple vehicle collision along Katipunan Avenue in Quezon City last week.
In a show cause order addressed to the truck driver, the Intelligence and Investigation Division (IID) of the LTO ordered the respondent to appear before the IID office at the LTO Central Office on Tuesday at 2 p.m.
He was also told to submit a written explanation why administrative charges, such as reckless driving and driving under the influence of dangerous drugs, should not be filed against him and why his driver's license should not be revoked.
"In case the driver/respondent fails to appear at the IID on the date mentioned and submit the explanation letter required, this means he is waiving his right to have his side heard and his case shall be decided based on the presented evidence," the order read.
On Sept. 27, the respondent drove his truck along the Katipunan flyover in Barangay Escopa 3 in Quezon City before he allegedly lost control of his vehicle, resulting in a multiple vehicle crash causing several damage to property, physical injuries, and traffic slowdown for several hours.
A drug test was done by the Quezon City Police District on the driver where he tested positive for shabu. (PNA)