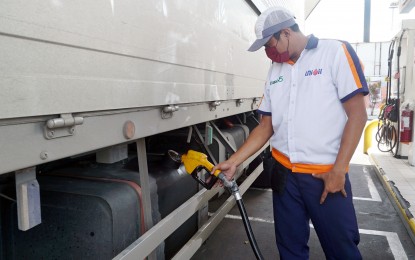 MANILA – Senator Raffy Tulfo on Monday advised the Bureau of Internal Revenue (BIR) to focus its attention on oil smugglers and big-time tax evaders to help the government generate revenues, instead of targeting low-income earners and small businesses.
During the budget hearing conducted by the Finance Sub-committee A on Monday, Tulfo recalled that as early as 2010, the BIR already proposed to require pedicab and tricycle drivers, market vendors and sari-sari (retail) store owners to issue receipts for products or services sold for more than PHP25.
In 2017, Tulfo said the BIR instructed the 123 revenue district officers nationwide to start listing down sari-sari stores and other small-scale businesses for tax collection purposes.
"The BIR cannot hide under the figures released by the Department of Finance that the taxes collected from marked fuel products by customs duties amounted to more than PHP400 billion," Tulfo said in a news release.
At the same hearing, Tulfo asked the Bureau of Customs (BOC) to provide records that prove all the marked fuel products match the data from the United Nations Conference on Trade and Development, which has the global information of all companies exporting oil to the country.
Failure to match records would signify that oil smuggling is rampant in the country despite the government's PHP1.9-billion yearly contract with Switzerland-based inspection services provider Societe Generale de Surveillance (SGS), which ensures that marker is added to the fuel accurately, Tulfo said.
He urged the government not to renew its contract with SGS, which is set to expire next year, citing the terms of reference that the Swiss company is required to transfer the technology and its formula to the Philippines at the end of the five-year pact.
Tulfo likewise asked the BOC to provide records of the supposed 1,700 gasoline stations physically inspected by the SGS every month in the previous years to ensure accuracy.
"I wouldn't believe you kapag sinabi ninyo na lahat, 100%, ay pumasa sa (when you say that 100 percent passed the) inspection," Tulfo told BOC officials, led by Commissioner Yogi Filemon Ruiz.
Ruiz did not have the documents as the official responsible for fuel markings was not present. (With a report from Leonel Abasola/PNA)