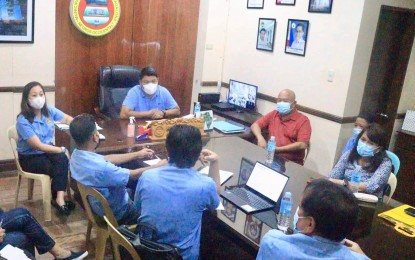 BACOLOD CITY – The Provincial Health Office (PHO) here urged local government units (LGUs) in Negros Occidental to activate their local drinking water quality monitoring committees (LDWQMCs) following confirmed cases of cholera in at least three localities in the province.
As of Monday, seven cases of cholera, an acute diarrheal infection caused by ingesting contaminated food or water, have been reported, including five in Silay City, along with one each in neighboring Victorias City and E.B. Magalona town.
Dr. Ernell Tumimbang, provincial health officer, said the monitoring body in each LGU is chaired by the mayor, with the city or municipal health officer as vice chair, along with representatives from the local water district and the private sector.
"There should be a committee as such. I think that should be created," he told reporters.
Tumimbang noted that in cities outside this provincial capital, there are a number of water refilling stations.
He added that for now, the PHO is awaiting the result of the laboratory examination of the water samples taken from the villages where the cholera cases were reported.
In E.B. Magalona, Mayor Marvin Malacon convened the municipality's LDWQMC on Monday to address water safety and quality in the northern Negros town.
The committee recommended to monitor water safety by conducting a Colilert test of water sources, and require all water refilling stations and food establishments in the town to secure sanitary and business permits.
Sanitary inspectors from the Municipal Health Office will also be identified for training on the local sanitation program.
"We will also call a meeting with the owners and operators of water refilling stations to discuss this matter and urge them to have their water be regularly subjected to bacteriological water testing," Malacon said. (PNA)