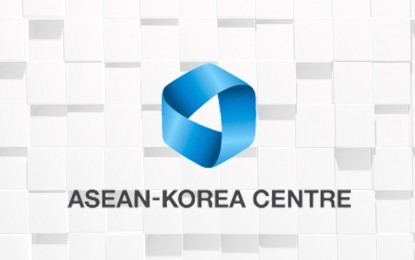 SEOUL – The Asean-Korea Center's Secretary General Kim Hae-yong will participate in the "2022 Korea Auto Industry & Global TransporTech Show" (KOAA-GTT SHOW) at KINTEX, Ilsan from October 5 to 7.
As the biggest exhibition related to automotive and transport industries in Korea, the show will be a chance for the 12 participating companies from six Association of Southeast Asian Nations (Asean) member states (Indonesia, Malaysia, Myanmar, Philippines, Singapore, and Thailand) to showcase various items related to automotive and e-mobility industries.
The companies will also seek partnerships with their Korean counterparts through the 1:1 online business meeting during the event.
Companies taking part in the exhibition, including a vehicle battery company from Indonesia; a drone and robotics company from Malaysia; a battery production company from Myanmar; an electronics provider for vehicles from the Philippines; a vehicle leasing and trading company from Singapore; and the Electric Vehicle Association of Thailand, will pursue diverse partnerships with their Korean counterparts through the exhibition and meetings.
According to a report released by McKinsey & Company in June 2022, the production rate of electric vehicles (EV) in four Southeast Asian countries is expected to grow by 57 percent by 2030 (Indonesia by 94 percent, Malaysia by 51 percent, Thailand by 34 percent, and Vietnam by 51 percent), projecting significant growth in the EV market.
Recognizing such potential in the automotive market, the Center will actively participate in the exhibition and introduce Asean companies with potential as an effort to expand cooperation in innovative sectors and promote the positive prospects of Asean's mobility sector to the Korean public and investors.
The Center hopes not only to strengthen cooperation and establish Asean-Korea partnerships in the mobility sector but also provide networking opportunities for stakeholders and potential investors. (PR)