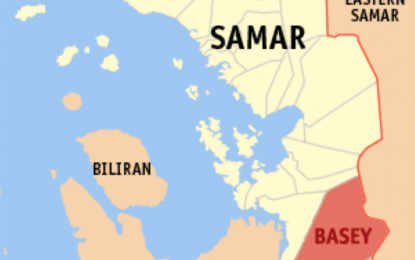 TACLOBAN CITY – A 19-year-old student stabbed his teacher to death in Basey, Samar two days before the country celebrates National Teachers' Day, the police reported on Tuesday.
Basey police said George Lauron, 32, was fatally stabbed by his student early morning of October 3.
The victim was a senior high school teacher at Basey National High School and resident of San Isidro village, Paranas, Samar.
Police identified the suspect as 19 years old, male, of Lawaan village in Basey town.
Master Sgt. Jerry Vargas, officer-in-charge of Basey police, said in a phone interview the suspect and the victim were having a drinking spree early morning on October 3 at the victim's boarding house in Sulod village when the two had a heated argument.
The suspect got annoyed and stabbed the victim on the chest using a kitchen knife, the police said.
Lauron was rushed to the hospital but was declared dead on arrival.
The suspect surrendered to the local police after the incident and admitted the crime.
Vargas said a murder case would be filed against the suspect.
The incident happened as the country celebrates National Teachers' Month (NTM).
The NTM celebration started on Sept. 5 and will culminate on Oct. 5 which is also the National Teachers' Day and World Teachers' Day celebration.
The Department of Education has yet to issue a statement on the incident. (PNA)