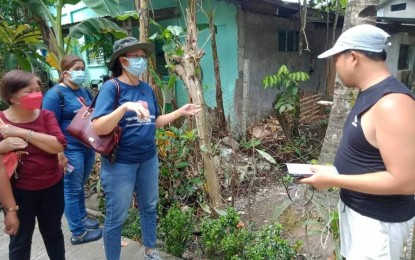 SAN JOSE DE BUENAVISTA, Antique – The Antique Provincial Disaster Risk Reduction and Management Council (PDRRMC) has endorsed the recommendation of the Integrated Provincial Health Office (IPHO) to lift the state of calamity in the province due to declining dengue cases.
"Dengue (cases) based on the report of the IPHO presented during our meeting is already declining that the state of calamity could already be lifted," said PDRRM officer Broderick Train in an interview on Tuesday.
The resolution will be submitted to the provincial board likely within the week. It was the body that declared the state of calamity on July 14, 2022 due to the surge in dengue cases.
The IPHO presented during their meeting on Monday that from January to Sept. 24 this year, the province recorded 2,406 dengue cases with eight deaths.
The number of cases was 747 percent higher during the same period than last year's figure of 284 cases with four deaths.
The province has recorded 18 cases from Sept. 17 to 23, lower than that in previous months when cases rose to as many as 60 to 70 cases per week.
Decline in dengue cases was attributed to raising the awareness of the community against dengue, implementing the 4 o'clock cleanliness habit, and spraying. (PNA)