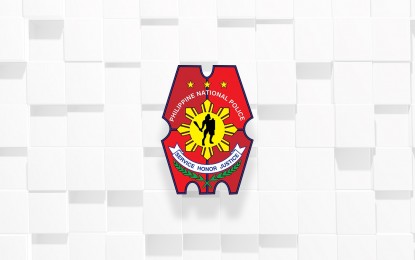 MANILA – Police officers seized some PHP1.1 million worth of shabu in separate buy-bust operations in Cebu province on Monday, the Philippine National Police (PNP) reported on Tuesday.
PNP chief Gen. Rodolfo Azurn Jr. said the first operation was launched in Banilad, Cebu City by the City Intelligence Unit and Drug Enforcement Unit which resulted in the arrest of Nepthali Inesola, 35, a high-value target, and Jay Anthony Damaolao, 23.
Operatives seized PHP442,000 worth of shabu from the two suspects.
A few minutes later, another operation was conducted in Paknaan, Mandaue City resulting in the arrest of Allan Cabahug, 46, another high-value target.
Cabahug yielded PHP714,000 worth of shabu during the operation.
"Tulong-tulong tayo sa paglaban sa illegal na droga. Our police units and stations are exerting extra efforts to efficiently operate and make sure that illegal drug operators are made to face the consequence of their action," Azurin said.
Meanwhile, police officers in Region 12 (Soccksargen) arrested a soldier who is a suspected gunrunner in an entrapment operation in Carmen, Cotabato on Oct. 1.
Azurin confirmed the arrest of Sgt. Abdulbakie Abdulhalim Abdurajak, 46, who is assigned with the 602nd Infantry Brigade in Cotabato.
Recovered items include one-unit M-4 Colt Carbine, 50 pieces of caliber 5.56mm ammunition; 69 pieces of .45 caliber ammunition; 300 pieces of cal. 9mm ammunition; and PHP200,000 buy-bust money.
Meanwhile, a composite team of law enforcers headed by the Bureau of Customs-Port of Clark arrested on Tuesday the claimant of the seized 505 pieces of ecstasy worth PHP858,500 in Parañaque City.
In a statement, the BOC said the controlled delivery operation with Philippine Drug Enforcement Agency (PDEA) led to the arrest of the claimant, who was not identified.
The illegal drugs were discovered in a shipment said to contain "beads in a bottle" which arrived on Sept. 30 from Hoofddorp, Netherlands.
It was marked for physical examination as it showed a suspicious image, resulting in the discovery of three plastic jars containing 505 pieces of pink and gray tablets of ecstasy. (with reports from Ferdinand Patinio/PNA)