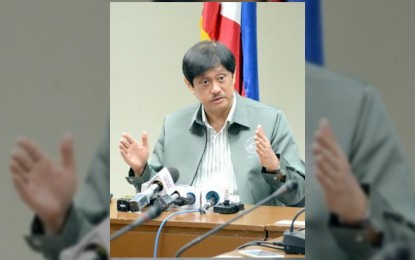 MANILA — The Department of Agrarian Reform (DAR) is seeking the inclusion of agrarian reform beneficiaries (ARBs) in the government's medical assistance program.
In a statement Wednesday, DAR Secretary Conrado Estrella III said aside from the agrarian reform program for farmers, the department is also looking at the needs of farmers nationwide, as included in the nine-point priority areas of President Ferdinand Marcos Jr.
Estrella said he proposed to Marcos during one of the Cabinet meetings the possibility of including the ARBs in the Department of Health's (DOH) coverage as recipients of the Medical Assistance for Indigent Patients (MAIP) program.
The MAIP is an ongoing DOH program that aims to provide medical assistance for patients seeking consultation, rehabilitation, examination, or who are confined in government hospitals.
"Farmers usually resort to borrowing money each time one of their family members gets sick," he said.
Estrella said the DAR is looking at more comprehensive support for farmers, ARBs, and agrarian reform beneficiaries organization (ARBOs), in partnership with other national agencies, to at least help ease the burdens off farmers' shoulders.
He said most of the ARBs belong to the marginalized sector of society and the DAR deems it proper to help them address their medical concerns.
"Aside from providing solutions to the problems in the security of land tenure, agrarian justice delivery, and provision of support services, we are also taking into consideration the other burdens being carried out by the ARBs," he added. (PNA)