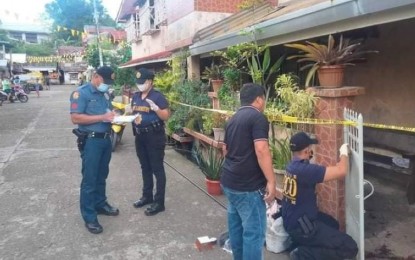 TACLOBAN CITY – The Department of Education (DepEd) is mourning the death of a teacher in Basey, Samar after a former student stabbed him during a drinking session on October 3.
In a statement issued Wednesday, the DepEd Samar division said it is "saddened by the tragic incident" involving a senior high school teacher of Basey National High School.
"DepEd Samar sympathizes to the family of the teacher. As soon as the office was apprised, psychological first aid was provided to the teachers, students, and non-teaching personnel of the school," the DepEd field office said.
DepEd will continue to coordinate closely with the local authorities for the speedy resolution of the case.
On Oct. 3, a 19-year-old student stabbed to death his former teacher George Lauron, 32.
Investigation showed that Lauron was a teacher of the suspect during the latter's junior year in the same high school in 2021.
The victim was a senior high school teacher at Basey National High School and a resident of San Isidro village, Paranas, Samar.
The Basey police, said in a phone interview, the suspect and the victim were drinking early morning at the victim's boarding house in Sulod village when the two had a heated argument.
The suspect got annoyed and stabbed the victim in the chest using a kitchen knife, the police said.
Lauron was rushed to the hospital but was declared dead on arrival.
The suspect surrendered to the local police after and admitted the crime.
A murder case was filed against the suspect who is now detained at the Basey police station.
The incident happened two days before the National Teachers' Day celebration and the culmination of National Teachers' Month. (PNA)