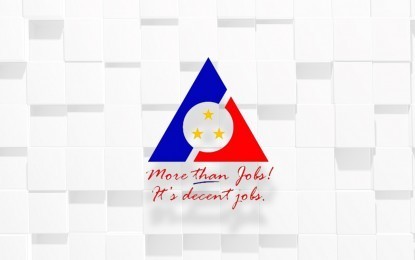 MANILA – A total of 332 applicants were hired on the spot (HOTS) during the recent 'Trabaho, Turismo, Asenso: Philippine Tourism Job Fair' in Cebu City, the Department of Labor and Employment (DOLE) reported on Wednesday.
DOLE-7 (Central Visayas) officer-in-charge Lilia Estillore said of those who landed employment, more than 20 of them were senior high school graduates.
They were hired as new dealers, stock clerks, cashiers, service crew and customer service representatives.
"The positive turnout of the first-ever Trabaho, Turismo, Asenso: Philippine Tourism Job Fair conducted last week at SM City Cebu showed that the Tourism Industry in Region 7 is revived and is now welcoming back more applicants to complement the workforce it needs," she said in a statement.
One of the newly hired, Jonalyn Terante of Moalboal, Cebu, a fresh graduate with no work experience, is now a dealer at Nustar Resort and Casino.
The positions with the most number of HOTS are: ESL (English as Second Language) teachers, cashiers, new dealers, customer service representatives, sales staff, service crew, office staff, customer assistants, stock clerks and baggers.
On the other hand, the top participating employers that hired the most number of applicants are QQ English, Rulls Cellphones and Accessories, Inc., SM Savemore, Nustar Resort and Casino, Azpired Inc., SM Supermarket, SM Store, Supervalue Inc., McDonald's Philippines; and SM Appliance.
"We are grateful to all participating employers, especially to those who hired applicants on the spot. We are hoping for more employers joining in our upcoming job fairs and for more applicants, who will be given the opportunity to land a decent job in addition to the new HOTS," she added.
Of the 1,830 jobseekers who registered, only 1,232 were qualified.
Some 100 individuals were referred to the Technical Education and Skills Development Authority (TESDA) for skills training and around 18 were referred to the Department of Trade and Industry (DTI) for business opportunities.
Estillore said they expect the number of HOTS to increase as they have tallied 182 applicants falling under the Near Hires category.
"Near Hires" or jobseekers considered hired but would still need to submit additional or lacking requirements will be monitored by DOLE and its partner Public Employment Service Office (PESO) - Cebu City's Department of Manpower Development and Placement (DMDP).
The job fair was launched in Cebu on Sept. 22-23 at the Cebu Trade Hall, SM City Cebu.
The event was also simultaneously held in Metro Manila and Davao City. (PNA)