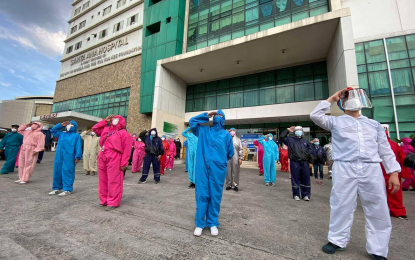 MANILA – Nearly three years into the pandemic, the country continues to grapple with its effects, facing significant challenges in providing essential health services.
At the same time, the country moves cautiously forward by learning to live with the coronavirus and ensuring that other public health needs are met.
Department of Health (DOH) data show that the country has logged 3.9 million coronavirus cases and more than 63,000 deaths so far. As the pandemic continues, government agencies and local government units (LGUs) have to carry on with their Covid-19 response.
To make health services efficient, President Ferdinand Marcos Jr. extended the state of calamity status nationwide starting Sept. 13 until Dec. 31, 2022.
Under Proclamation No. 57, series of 2022, Marcos enjoined the national government and LGUs to deliver Covid-19 related interventions such as the vaccination program; quick response fund; monitoring and control of prices of necessities and prime commodities; and provide basic services to the affected populations.
DOH officer-in-charge Maria Rosario Vergeire said the state of calamity extension would be the legal basis for emergency use authority for Covid-19 jabs, emergency procurement of vaccines, tax exemptions for vaccine manufacturers and donors, price caps on medicines used for Covid-19 treatment and additional benefits for healthcare workers.

Special risk allowance
The disbursement of Covid-19 benefits and compensation for healthcare workers who continue to serve the country since the pandemic started is also one of the department's priorities under the new administration.
"Na-i-release ngayon, PHP1.04 billion na pera. This is specific for the special risk allowance (SRA) of around 55,211 eligible healthcare workers na hindi pa natin nababayaran (The PHP1.04 billion money released, this is specific for the special allowance of around 55,211 eligible healthcare workers who have not been paid) for the time period of September 2020 to June 2021," Vergeire said.
The fund is being processed and will be downloaded to the regional offices.
"So, hopefully by next week, we can already start distributing and disbursing this money to our different facilities para maibigay sa ating mga (to give to our) healthcare workers," she added.
The DOH is also requesting PHP11.5 billion allowance from the Department of Budget and Management for the unpaid health emergency allowance from January to June 2022 covering 1,617,660 eligible claims.
As of Sept. 14, a total of PHP9.2 billion SRA has been paid to 67,726 healthcare workers.
For the meals, accommodation and transportation allowance, the DOH has disbursed PHP2.7 billion to 415,050 healthcare workers.
For the One Covid-19 allowance, about PHP6.3 billion have been disbursed to pay 324,757 claims.

Affordable medicines, health facilities
To make Covid-19 medicines more affordable, the DOH re-submitted the draft executive order and memo to the President to the Health Policy Development and Planning Bureau.
The agency also re-endorsed the recommendation for a Iist of proposed maximum retail price for Covid-19 medicines to the Department of Trade and Industry.
In relation to Executive Orders 155 (Regulation of Prices in the Retail of Drugs and Medicines) and 104 (Maximum Retail Price of Drug and Medicine), the DOH sent 15 endorsement letters to the Food and Drug Administration on the list of drug outlets violating the maximum retail price for its validation and possible imposition of administrative sanction.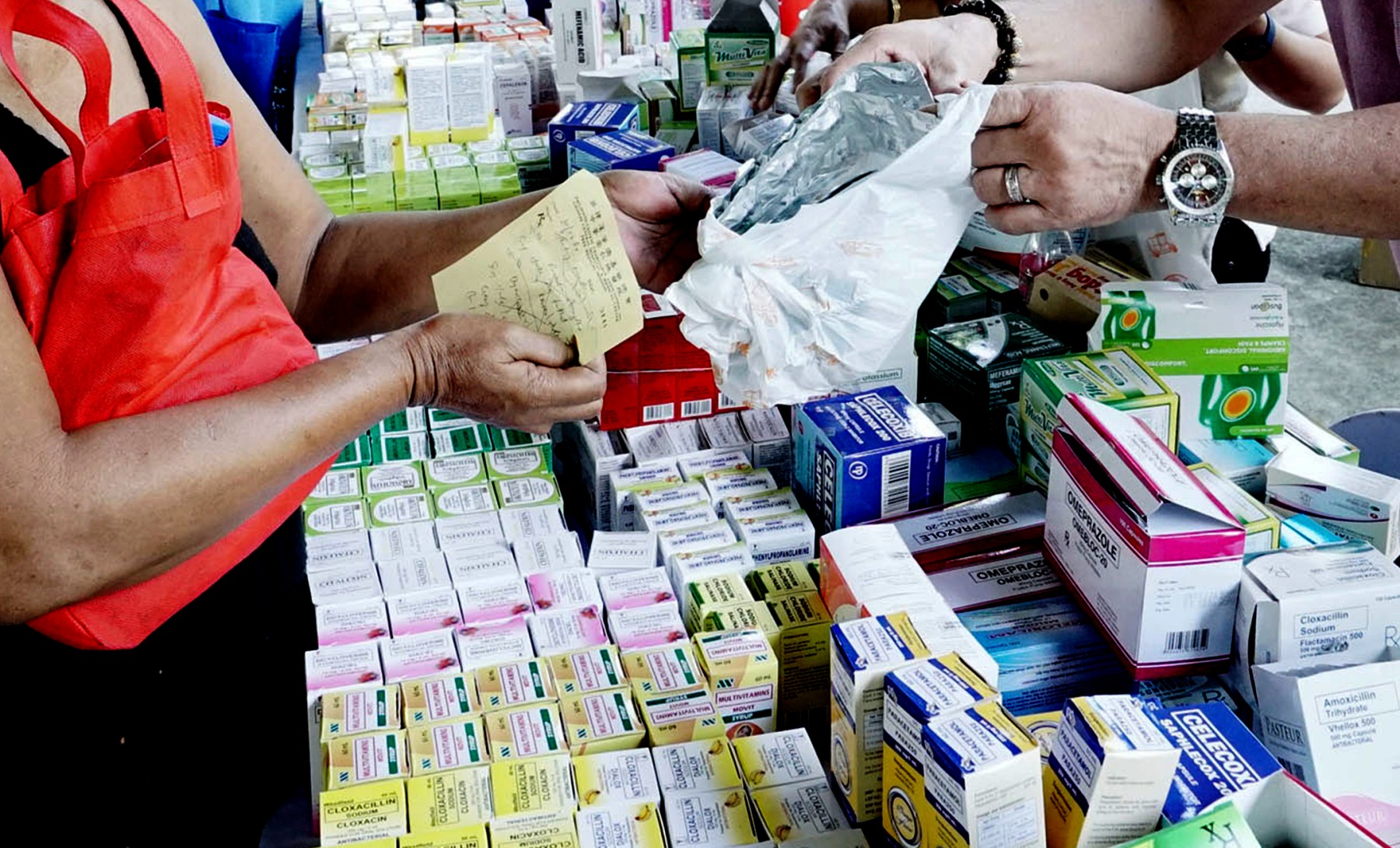 The Medical Assistance to Indigent Patients Program funds provided 278,946 patients with medical assistance funds amounting to PHP1.6 billion from July 1 to Sept. 15.
For specialty centers, the DOH would follow the direction of President Ferdinand Marcos Jr. to establish heart, lung, kidney, cancer and neonatal specialty centers in subnational areas of Luzon, Visayas and Mindanao by 2025.
Currently, the country has 46 functional specialty centers for 16 priority specialties.
Below is the status of functionality of the special centers in the Ilocos Region, Cagayan Valley and Cordillera Administrative Region:
-- Heart: 71 percent in Mariano Marcos Memorial Hospital and Medical Center (MMHMC)
-- Lung: 95 percent in Baguio General Hospital and Medical Center (BGHMC)
-- Kidney: 82 percent in BGHMC
-- Cancer: 100 percent in BGHMC
-- Neonatal: 100 percent in MMHMC
In Region 4-A (Calabarzon), Region 4-B (Mimaropa) and Bicol Region:
-- Heart: 65 percent in Batangas Medical Center
-- Lung: 79 percent in Bicol Regional Teaching and Training Hospital
-- Kidney: 73 percent in Bicol Medical Center (BMC)
-- Cancer: 75 percent in BMC
-- Neonatal: 100 percent in BMC
In Western Visayas, Central Visayas, and Eastern Visayas:
-- Heart: 94 percent in Western Visayas Medical Center
-- Lung: 74 percent in Vicente Sotto Memorial Medical Center (VSMMC)
-- Kidney: 64 percent in VSMMC
-- Cancer: 88 percent in VSMMC
-- Neonatal: 100 percent in VSMMC
In Zamboanga Peninsula, Northern Mindanao, Davao Region, Soccsksargen, Caraga, and Bangsamoro Autonomous Region in Muslim Mindanao:
-- Heart: 94 percent in Northern Mindanao Medical Center
-- Lung: 95 percent in Southern Philippines Medical Center (SPMC)
-- Kidney: 91 percent in SPMC
-- Cancer: 100 percent in SPMC
-- Neonatal: 100 percent in SPMC
Moreover, there are ongoing improvements in 8,922 barangay health stations, 4,168 rural health units, 329 super health centers, 33 polyclinics, and 2,254 local government unit hospitals.

National Patient Navigation and Referral Center
The National Patient Navigation and Referral Center (NPNRC), formerly known as One Hospital Command, refers Covid-19 and non-Covid-19 patients to their local hospitals and coordinates health facilities within the NCR.
Under the new administration, the center reported an increase in non-coronavirus cases which its employees have referred to appropriate hospitals and health facilities.
It had an increasing percentage of successful referrals catered within 48 hours for the period of July to Sept. 14.
Its success rate is 93 percent for July; 91 percent for August; and 97 percent for Sept. 14.
Apart from referring patients to health facilities, the NPNRC has expanded its services by providing telemedicine or teleconsultation and other forms of medical assistance it could provide the community.
The center also links indigent and financially-constrained patients with the Malasakit Centers in different health facilities.

Pre-Service Scholarship Program (PSSP)
On Monday, the Philippine Federation of Professional Associations (PFPA) said provision of incentives and scholarships could help the shortage of healthcare workers in the country.
PFPA Vice President Dr. Benito Atienza said many young people wanted to become doctors and nurses but do not have enough money to pay for their college education, urging the government to provide more scholarships.
"Kapag nakapag-aral naman sila ay magse-serbisyo naman sila ng ilang taon. Dapat ganito 'yung ating process, hindi 'yung kapag kulang na 'yung nurses saka tayo gagawa ng solusyon (Upon graduating, they will serve the country for a number of years. This should be the process, not finding solutions when we already lack nurses)," he said in a televised public briefing.
As of Sept. 15, there are 2,243 scholars under the DOH's PSSP.
Of the total count, 1,398 are medical scholars while 845 are studying midwifery. About 81 percent of these scholars are from the indigenous peoples communities and geographically isolated and disadvantaged areas.
For the academic year 2022-2023, the full implementation of the medical scholarship program of the national government will be under the Commission on Higher Education Office of Student Development and Services by virtue of the Doktor Para sa Bayan Act.
The current medical scholars will be supported by the DOH PPSP until they graduate. (PNA)