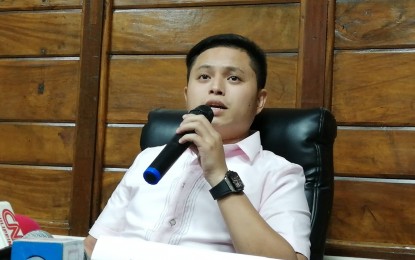 DUMAGUETE CITY – The provincial government of Negros Oriental has allocated PHP5-million to rehabilitate the Negros Oriental Detention and Rehabilitation Center or commonly known as the provincial jail.
Deputy Governor Kurt Matthew Teves, in a press briefing on Wednesday at the Capitol, said persons deprived of liberty (PDLs) also have "rights to hygiene".
Teves said that in a recent inspection, he saw the deplorable conditions of the provincial jail, with no proper toilet facilities, among other things, that would compromise the health of the inmates.
Some PDLs even defecate in canals, he said, which is very unhealthy.
He noted that the provincial jail was built sometime around 1920 and such an old and outdated facility needs upgrading.
Last week, Teves said he received the documents for the allocation for the project to be included in the 2023 budget after asking the provincial jail warden to make an assessment on how much is needed for its rehabilitation.
He assured the project will start next year, to be undertaken by the administration and with the help of the PDLs.
Meanwhile, the deputy governor also disclosed that the province has hired lawyers to assist the PDLs in fast-tracking their cases.
"There are inmates in the provincial jail whose cases have dragged on for 21 years or more and have not yet reached a sentence," he said in mixed English and Cebuano. (PNA)