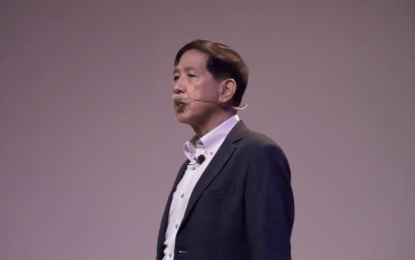 MARIVELES, Bataan –The Authority of the Freeport Area of Bataan (AFAB) has recorded a good performance this year despite the challenges due to the coronavirus disease 2019 (Covid-19) pandemic.
Engr. Emmanuel Pineda, AFAB administrator, highlighted this on Wednesday during his fifth State of the Freeport Address (SOFA) at the auditorium of the AFAB administration building in this town.
Pineda said as of August 2022, there are 96 registered enterprises operating at the Freeport Area of Bataan (FAB) generating 37,261 employment.
Under a new law, FAB, the former Bataan Export Processing Zone turned into the Bataan Economic Zone, can operate not only in Mariveles but also in the rest of the 10 towns and one city in Bataan.
Approved and soon to operate are 17 expansion areas.
As of August 2022, he said that FAB has recorded board-approved investments in the amount of PHP935 million, an export value worth USD571.2 million, port revenue of PHP571 million, and a PHP392 million budget allotted for infrastructure projects.
"More than these numbers and results, it is the FAB's people that should be honored and recognized, as the freeport's milestones over the years were the product of the joint efforts of every member of the FAB community," Pineda said.
The administrator also emphasized AFAB's action plan termed as SOFT HEART, or socially relevant, operationally viable, financially feasible, technologically advanced – housing, expansion areas, accessibility, renewable energy, and transportation.
Pineda said the action plan has served as AFAB's fundamental guiding principle in its pursuit of lasting growth and development that contributed to the freeport's present progress and success. (PNA)