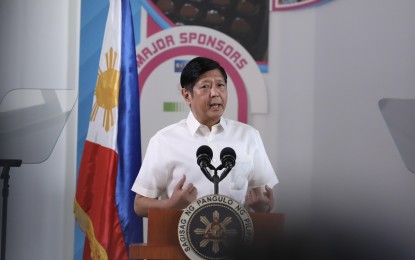 MANILA – President Ferdinand "Bongbong" Marcos Jr. on Thursday pledged to take all initiatives that would help transform the Philippines as a "leading agricultural resource hub" in the world.
During the opening ceremonies of the Agrilink/Foodlink/Aqualink 2022 at the World Trade Center in Pasay City, Marcos stressed the importance of accelerating efforts to improve the country's agricultural industry.
"The work to improve our agricultural sector and improve the plight of our farmers and fisherfolk has only just begun. We need to continue to open more opportunities to improve their well-being. We are presently only playing catch up," he said in his keynote speech.
"With our energies and resources combine, I am confident that we will not only achieve our goal of feeding the Filipino people but also achieve our dream of making the Philippines a leading agricultural resource hub in the region and the world," Marcos added.
Marcos said he had decided to take on the portfolio as Agriculture secretary, in a bid to ensure the stability of food supply and prices in the country.
He reiterated his plan to pursue partnerships for the development of the agricultural sector, noting that having a "more resilient" and "more robust" agriculture is key to economic prosperity.
"Now that we are beginning to see the shape of the new normal, I assure you that this administration is one with you in fulfilling our goals and targets for the agricultural sector. We will build ourselves back better, together with the people who have been our bedrock of strength and of sustenance even [during] the most challenging times," Marcos said.
Marcos ensured that his administration would continue assisting and alleviating the plight of the farmers, fisherfolk, and livestock farmers and breeders who he hailed as the country's "great unsung heroes."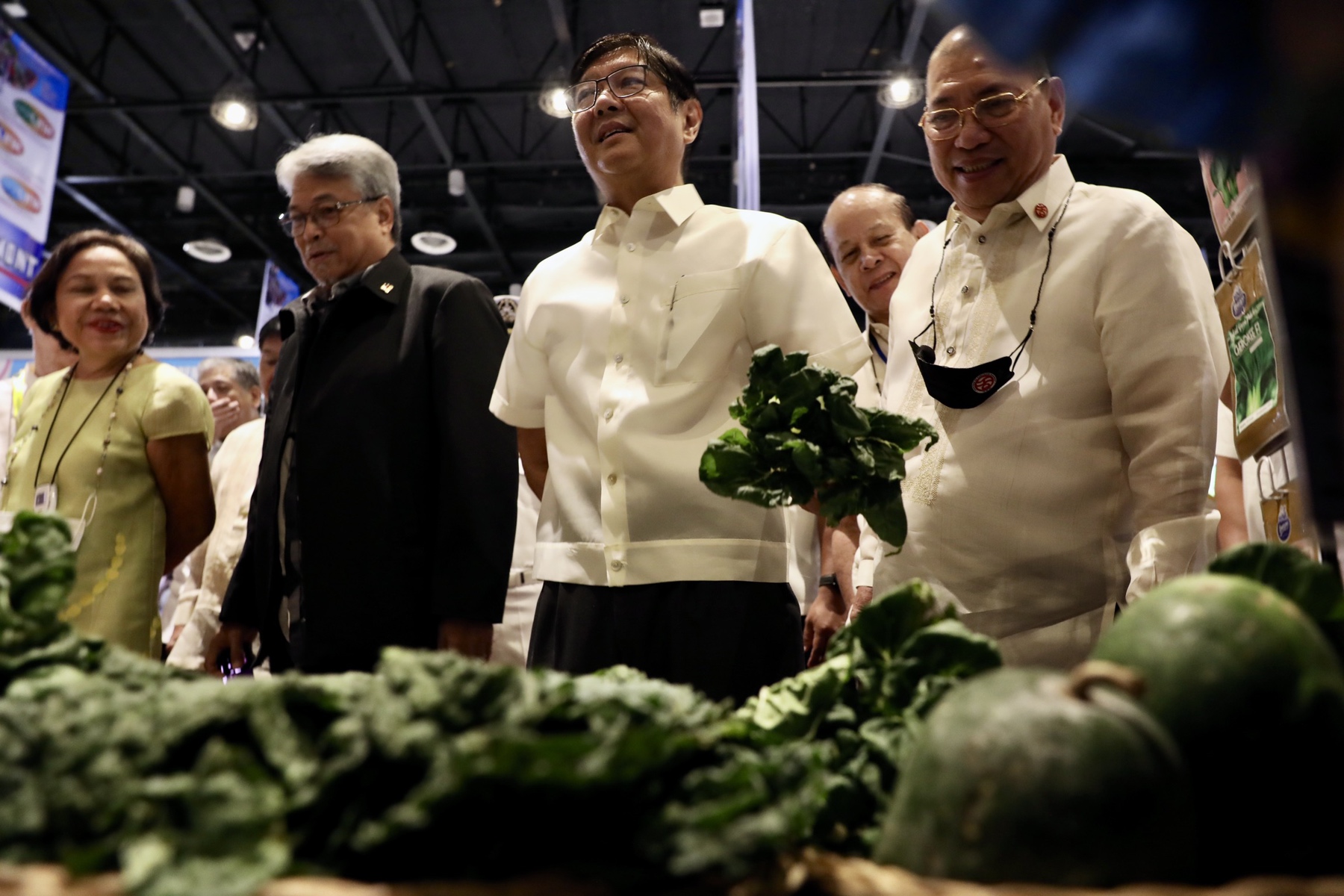 "Because of them we have food on our tables, because of them we have the sustenance we need to pursue our endeavors for the betterment of our nation," he said.
Marcos said the government is currently implementing programs and offering assistance to the farmers, fishermen and livestock growers to improve their welfare.
He also commended the organizers and participants of the 27th Agrilink/Foodlink/Aqualink trade fairs, saying it is an honor to work with them in pushing for "holistic" approaches that will help advance the agricultural industry.
"It is this commendable that in its iteration, this event has yielded various innovations and recommended solutions that help make our agriculture sector more robust and more resilient," he said.
The Agrilink/Foodlink/Aqualink 2022, organized by the Foundation for Resource Linkage and Development, is the country's largest, most influential and internationally recognized trade exhibition on agriculture, food and aquaculture
"I recognize your efforts to modernize the way we produce and market our foods, to further empower our farmers and agricultural workers to do better to work smarter to yield more and to have a better living. Now that we are beginning to see the shape of the new normal," Marcos added.
Over 500 indoor trades, retail booths and outdoor booths showcasing agribusiness products, information, technologies, market linkages, promotion, equipment and services are participating in the three-day agribusiness exhibition that will be held from Oct. 6 to 8.
This year's theme of the event is "Inclusive Growth in Agribusiness Chain: Key to Stability," where the Caraga Region take the spotlight, focusing on the roadmap towards enhancing the competitiveness of its three high-value crops, namely cocoa, coffee and abaca. (PNA)