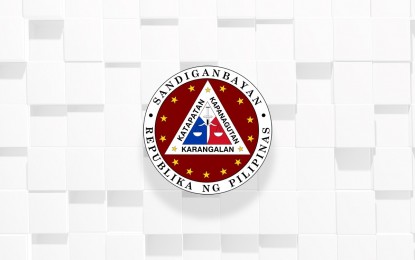 MANILA – The Sandiganbayan has affirmed its earlier ruling denying a former Muntinlupa mayor's plea for the dismissal of the graft case against him arising from alleged irregularities in the purchase in 2008 of fire trucks worth PHP97.52 million.
In its resolution dated Oct. 5, the graft court's Second Division affirmed its earlier resolution issued last July denying the motion filed by Aldrin San Pedro and private individual Angel Palmiery who claimed the charges should be dismissed due to inordinate delays by the Ombudsman in finishing its investigation against them.
The anti-graft court said, "the insistence of the two accused is bereft of merit" dismissing the two accused's claim that the investigation took 12 years before the Office of the Ombudsman filed the case in court.
However, the court said the delays were attributed to the accused when they sought extensions of time to answer the charges, as well as changes in the leadership of the Office of the Ombudsman and the coronavirus disease 2019 (Covid-19) pandemic.
The court also noted, among other things, that the preliminary investigation of the Ombudsman involved 31 respondents, each one given time to file their counter-affidavit.
The formal complaint that started the investigation was filed by the Ombudsman's Field Investigation Office (FIO) in 2016 and the information was filed against the two five years later in 2021. The court, however, noted that following the start of the preliminary investigation in 2016, a resolution finding probable cause against the accused was already issued and signed by then Ombudsman Conchita Carpio-Morales in 2018 or after a period of two years.
The court said the preliminary investigation which would have terminated after Morales issued her resolution faced delays after the accused filed a motion for reconsideration under the new Ombudsman Samuel R. Martires who completed its review of the indictment in 2019. Following the pandemic, the information was finally filed before the court in 2021.
The graft charges involved alleged anomalies in the purchase by the city of fire trucks from 2008 to 2009 from Palmer-Asia Inc., where accused Palmiery is the general manager. (PNA)