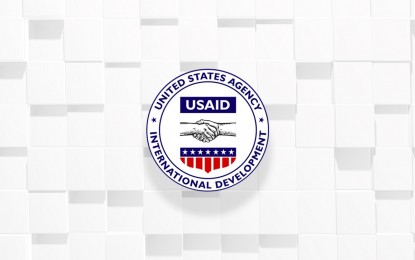 MANILA – The United States government has provided more than PHP11.5 million worth of medical supplies and equipment to Surigao del Norte to support its coronavirus response and disaster recovery efforts after the devastation brought by Typhoon Odette last year, the US Embassy in Manila said Thursday.
The donation, turned over by the US Agency for International Development (USAID) in Siargao Island on September 27, includes rapid antigen test kits, generator sets and field tents, laptops and routers, oxygen tanks, oxygen concentrators, and vital sign monitoring equipment.
"This additional assistance will help the local government test more residents, promote home-care strategies for mild and asymptomatic Covid-19 (coronavirus disease 2019) cases, and mobilize community health care workers for local vaccination advocacy campaigns. It also highlights the US government's continued support for Covid-19 response and mental health during times of crisis," the embassy said in a news release.
The USAID on September 28 handed over mental health and psychosocial support kits to help families recover from the trauma caused by the typhoon, which hit the country in December 2021.
These kits complement USAID's mental health training for front-line responders and health care providers and further support child- and women-friendly spaces that provide medical, psychosocial, and gender-based violence case management services.
"USAID has been a steady and reliable partner as we pick up from the devastating effects of the typhoon and rebuild lives as we continue to grapple with the pandemic," Surigao del Norte Governor Robert Lyndon Barbers said. "USAID assistance enabled us to provide vaccines and further improve patient care and management of Covid-19 cases."
The latest aid follows Washington DC's previous deployment of mobile vaccination teams and testing units, medical technologists, data encoders, and operational support to Surigao del Norte.
To date, USAID has provided a total of PHP1.7 billion (USD29.650 million) in emergency humanitarian relief assistance and Covid-19 medical equipment and laboratory supplies to communities affected by Odette. (PNA)