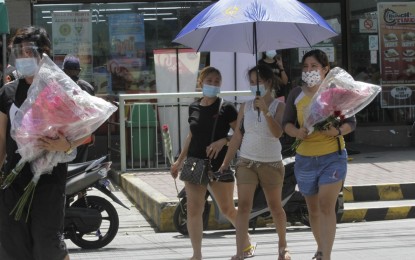 MANILA – The National Capital Region (NCR) has logged the highest number of new coronavirus disease 2019 (Covid-19) cases nationwide as of October 6, the OCTA Research Group said Friday.
Over Twitter, OCTA Research Group Fellow, Dr. Guido David, noted that the NCR logged 1,149 new infections.
The region is followed by the provinces of Cavite with 187; Bulacan with 182; Rizal with 146; and Laguna with 118.
The country has logged 2,562 new infections, bringing the total tally of cases to 3,961,349 with 26,380 active cases.
On Thursday, Vaccine Expert Panel chairperson, Dr. Nina Glorianni, said breakthrough infections are likely to increase by the end of the year due to increased mobility, as many people are going out for early Christmas shopping, especially in the NCR.
Glorianni reminded the public to get vaccinated or receive their booster shot and to choose wearing face masks outdoors even if it has been made optional. (PNA)