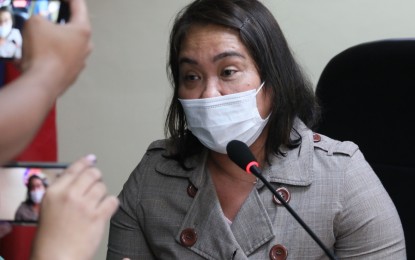 MANILA – Lawyer Cheloy Garafil resigned from her post as chief of Land Transportation Franchising and Regulatory Board and accepted the offer to serve as undersecretary and officer-in-charge of the Office of the Press Secretary.
In a brief statement, Garafil said she tendered her resignation on Oct. 7, days after lawyer Trixie Cruz-Angeles vacated the post due to health reasons.
"This is a great honor and privilege and I thank the President for this opportunity to once again work with him in his administration to serve the Filipino people," Garafil said.
Prior to becoming a lawyer, Garafil was a journalist for over a decade, writing for Malaya, Philippine Daily Globe, Central News Agency and Associated Press. She was also a former prosecutor at the Department of Justice and a state solicitor.
She also holds a Master's degree in National Security Administration from the National Defense College and is a Philippine Air Force reservist with the rank of Lieutenant-Colonel.
On Oct. 4, Malacañang confirmed that Cruz-Angeles stepped down from being press secretary after more than three months of holding the post. (PNA)