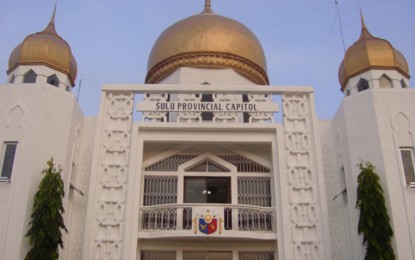 ZAMBOANGA CITY – The provincial government of Sulu is setting its sight on developing its tourism industry now that the province is starting to experience "good peace and order".
Sulu Governor Abdusakur Tan said Saturday he would tap the assistance of Department of Tourism Undersecretary Myra Paz Abubakar to draft a tourism development plan.
"Everything should be put in place, including the ways and protocols in receiving tourists, both domestic and foreign," Tan said in an interview.
Tan said that local tourists, both from Sulu and nearby areas, are starting to visit the province to go swimming and sightseeing.
The province of Sulu has many pristine beaches and Tan said they now have three mountain resorts.
"For those from other places, they can coordinate with the provincial tourism office or area coordinating center if they want to visit Sulu," Tan said.
He said the province is now experiencing good peace and order since the remnants of the Abu Sayyaf Group (ASG) are on the run as most of their leaders were either killed, arrested, or surrendered.
Another factor that contributed to the good peace and order in the province is that several young Tausugs have already enlisted in the military and are helping the government secure their community from ASG bandits.
Tan said they will also send personnel to Davao City to undergo training in tourism management.
"I want them to be trained on how to attend to tourists and to become good tour guides," he said.
The governor said he already met with the management of a local shipping firm to increase the frequency of trips and will invite major airlines to open flights from and to Sulu.
At present, Sulu is being served by one airline firm, a private jet provider. (PNA)