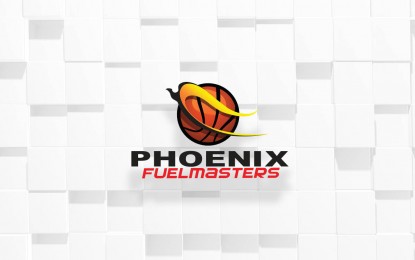 MANILA – Phoenix rode on the hot hands of Tyler Tio to break out of its early dry spell in the PBA Commissioner's Cup by beating NLEX, 111-97, on Saturday night at the PhilSports Arena in Pasig.
Despite a possible franchise firesale hounding them, the Fuel Masters played like a team on a mission, especially in the second half, and dealt Frankie Lim a defeat in his PBA head coaching return.
Tio came alive and led Phoenix's charge in the third quarter to take the lead for good.
Kaleb Wesson then sizzled in the final frame to help the team finish off NLEX.
Tip finished with a career-high 26 points on 9-of-17 shooting including 5-for-10 from long range, one rebound, and seven assists to lead the Fuel Masters, who improved to 1-3.
Javee Mocon added 23 points, nine rebounds, and six assists, while Wesson put up 22 markers, 21 boards, seven dimes, one block, and one steal.
Earl Clark put up 36 points, 20 rebounds, eight assists, one block, and one steal for the Road Warriors, who lost for the first time this conference.
In the second game, RR Pogoy came alive early on to lift TNT to a 117-93 win over NorthPort for its first win in the mid-season conference.
Three nights following a frustrating loss to the Magnolia Hotshots to open their campaign, the Tropang Giga vented their ire on the Batang Pier with Pogoy leading the charge.
Pogoy opened the game with 10 straight field goals in the first half, the best start by a local in league history, and another early in the third quarter.
He even outscored the entire NorthPort squad as he exploded for 21 points in the second quarter compared to the team's 20 as TNT opened a 58-44 lead at halftime.
Mikey Williams, who is making his conference debut, and Cam Oliver then took over as they combined for 19 of the Tropang Giga's 29 points in the third quarter even as they held the Batang Pier to just 18 to essentially seal the win.
Pogoy finished 12-for-14 from the field for 32 points alongside three rebounds, one assist, and one steal for TNT, which moved up to 1-1.
Oliver added 20 points, 10 rebounds, five assists, one block, and one steal.
Arvin Tolentino put up 19 points, four rebounds, and two steals, while Prince Ibeh added 18 points, 12 rebounds, two blocks, and one steal for NorthPort, which fell to 2-2. (PNA)