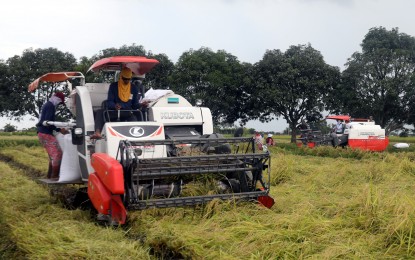 MANILA – Despite the looming global food crisis, increasing local production and providing an affordable food supply for consumers nationwide have been set as the primary goal for Philippine agriculture under the leadership of President Ferdinand "Bongbong" Marcos Jr.
Recognizing the food security threat, Marcos took the helm of the Department of Agriculture (DA), undeniably posing a "political will" to boost the sector and explore ways to achieve food security in the country, and opting to reduce food importation to benefit local farmers.
In his speech during the Agrilink/Foodlink/Aqualink Trade Fairs 2022, Marcos said he is optimistic the country will be able to sufficiently "feed Filipinos."
"As soon as I took office as President, I decided to take on the portfolio of the Secretary of Agriculture, not only to highlight the importance with which this administration puts on the agricultural sector but also to accelerate the development of that value chain," he said.
For a political analyst, Marcos' move is very vital in setting the tone of the administration's direction of priorities in the years to come, considering that uncontrollable threats on food security including the effects of the coronavirus disease 2019 (Covid-19), Ukraine-Russia conflict, crude hikes, and global inflationary pressures, among others.
"The mere fact na siya 'yung umupo bilang kalihim ng ating Kagawaran ng Agrikultura, isa lamang ang sigurong masasabi nating mensahe nito, na talagang (The mere fact that he took the position of the secretary of DA, it only leaves a single message that) he really means business and that he really wants to set the tone, and set the things right, in so far the agriculture of the country is concern," political analyst Dr. Froilan Calilung said during his interview with Radyo Pilipinas.
But Marcos said the administration's goal is not limited to strengthening survival from these challenges, but also preparing the country to be marked as the world's agriculture hub.
"With our energies and resources combined, I am confident that we will not only achieve our goal of feeding the Filipino people but also achieve our dream of making the Philippines a leading agricultural resource hub in the region and the world," he said.
Agri recovery for farmers, fisherfolk
During the transition period, farmers were challenged by higher farm input prices, including the cost of fertilizers, prompting the administration to help them as well as the fisherfolk.
"This government has likewise provided various forms of assistance such as the Rice Farmers Financial Assistance with disbursements totaling more than PHP590 million and the Fuel Discount Program for Farmers and Fisherfolk, which alleviates the effects of high fuel prices, to the tune now of PHP320 million for our farmers and our fishermen," Marcos said.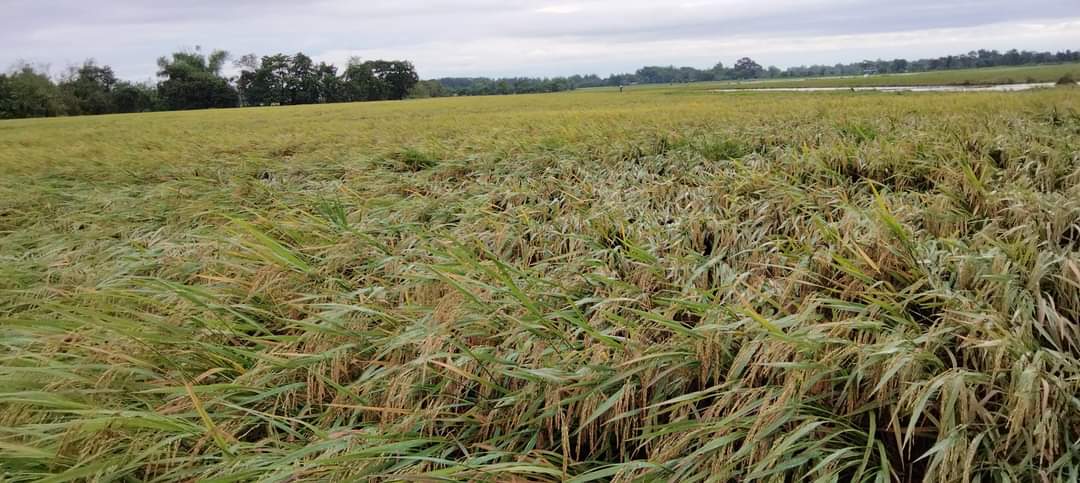 The DA has also secured interventions for disaster-affected areas in the country.
"Of course, we also have the Quick Response Fund, which we use to aid our farmers in times of disasters and calamities. So far, the government has released a total of PHP1.54 billion that benefitted more than 17 million farmers and fisherfolk," the President said.
The onslaught of "Karding'' has so far left at least PHP3.12 billion worth of agriculture loss and damage to 170,762 hectares of farmlands, affecting 108,594 farmers and fishermen.
The DA-Disaster Risk Reduction and Management Office said available interventions from the agriculture department include PHP185.69 million worth of rice seeds, PHP23.16 million worth of corn seeds and PHP13.55 million worth of assorted vegetable seeds; PHP2.45 million worth of animal heads, drugs, and biologics for livestock and poultry; PHP 554,000 worth of fingerlings and fishing paraphernalia to affected fisherfolk from Bureau of Fisheries and Aquatic Resources (BFAR).
DA Undersecretary Domingo Panganiban said since it was rice production that incurred the highest volume loss, harvest was also affected by "Karding".
"Ang nangyari diyan, ang ating mga palay na aanihin ay naapektuhan, tumumba dahil sa lakas ng hangin, wala naman masyadong ulan e, ang malakas ang hangin na tumama sa Nueva Ecija at dumapa ang mga palay, at doon naapektuhan ang munisipyo ng (What happened there, is that our palay harvest is affected, it fell due to strong winds, the rain was light but the winds were strong which destructed palay in Nueva Ecija, and affected municipalities include) San Isidro, Jaen, San Antonio, Gapan, General Tinio, at Zaragoza," he said.
Despite the extent of damage, Panganiban said the DA is not expecting a significant shortage of rice, adding that they are working on ensuring adequate buffer stock.
"Hindi magkakaroon ng malaking shortage ng bigas at ng palay, the next year, kinakailangan nating magkaroon tayo ng buffer stock na 60 days para nang sa ganun, mapunuan natin ang pangangailangan ng ating mga kababayan, kung saka-sakaling may shortfall, at ito ay mini-maintain natin (We will not have huge shortage in rice and palay, the next year, we need to have a buffer stock for 60 days so that we can cover the need of our people, if there's a shortfall, we will maintain this [buffer stock])," he added.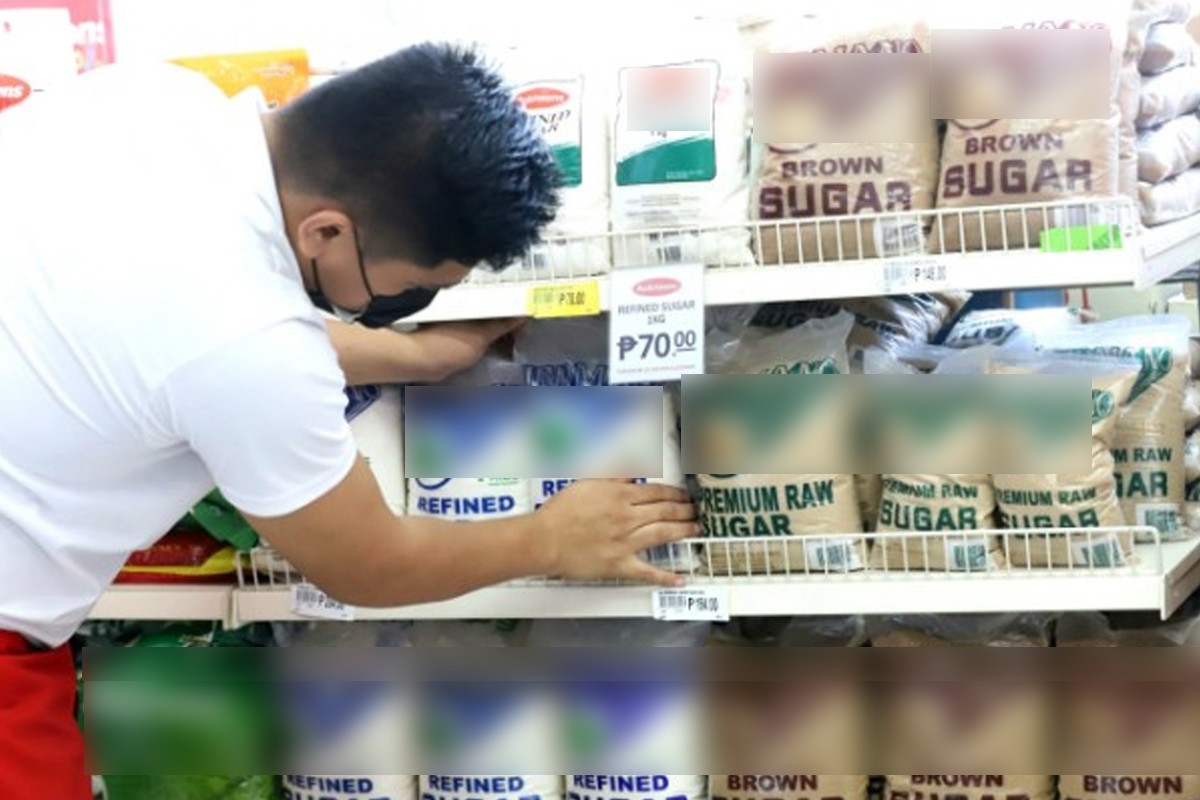 The administration, meanwhile, said it intends to increase rice demand by having rice allowance for government employees, to support local farmers.
"I'm going to initiate, at least for the government workers, the rice allowance. Part of the sweldo, ang pagbayad is in rice para nakakatiyak tayo (Part of their salary is giving of rice so we can ensure that) everybody, every family will have rice," Marcos said.
Supplemental importation
Marcos also clarified that the country's approach to importation should only be supplementary, following the sugar fiasco on the "illegal" Sugar Order (SO) 4.
The President rejected the SO 4 issued by the Sugar Regulatory Administration (SRA) as it seeks the importation of 300,000 metric tons of sugar.
Besides this move, Marcos was also lauded for his initiative to coordinate with major supermarkets to stabilize sugar prices.
"Very, magandang achievement ng Presidente, kinausap ang mga supermarket na ibaba 'yung presyo (Very good achievement of the President, [who] talked with the supermarket to lower the price)," Samahang Industriya ng Agrikultura (SINAG) president Rosendo So earlier said in one of the Laging Handa briefings.
Eventually, the SRA released SO 1, allocating the entire sugar production for the cropping year 2022-2023 for "domestic use" to address high sugar prices.
"Sugar production for Crop Year 2022-2023 is expected to be 1,876,135.36 metric tons and shall be quedanned by the mill companies, as implementers of this Sugar Order, in the following percentage: 'B' or Domestic Sugar Market- 100 percent," it said.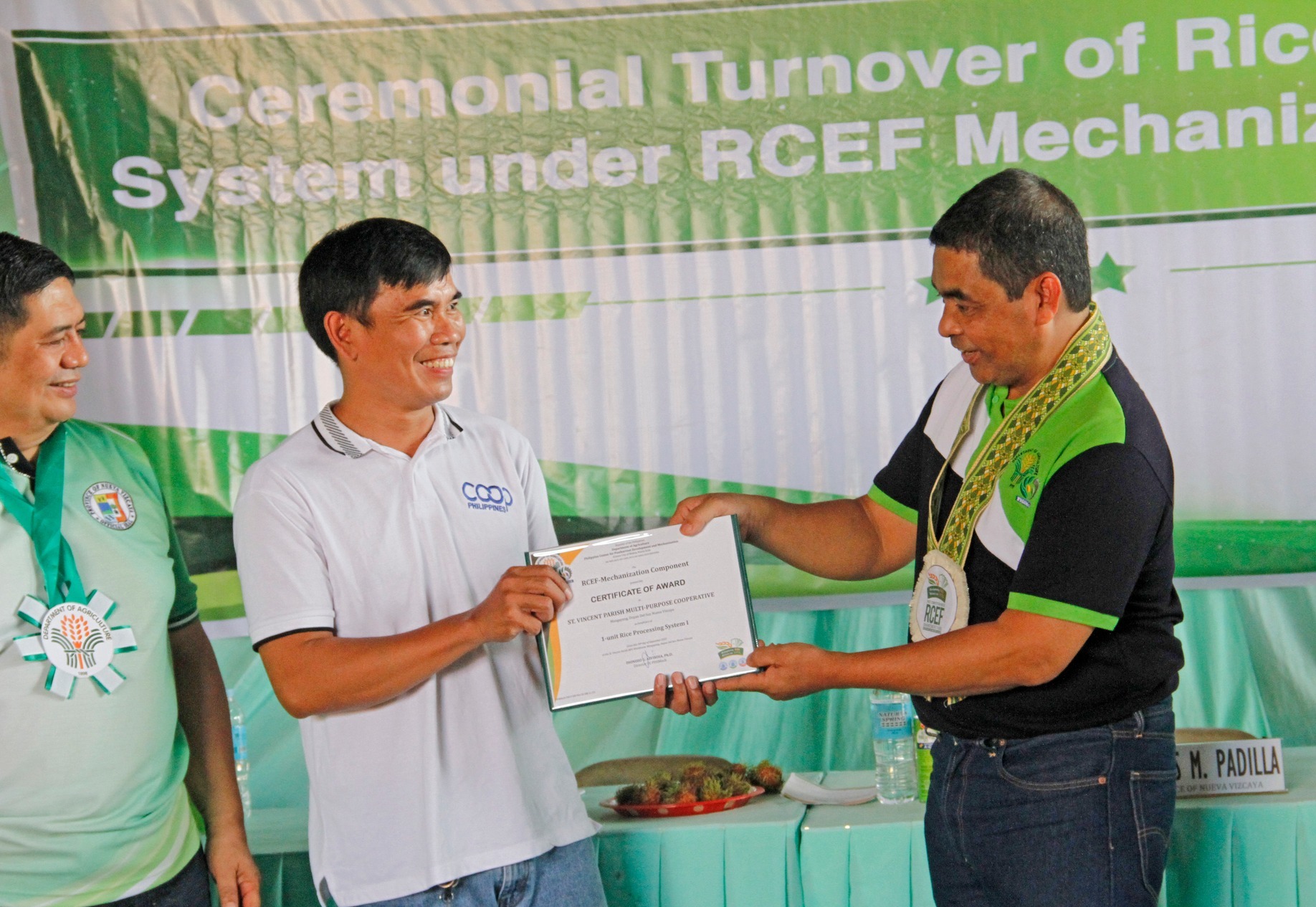 Marcos also approved the importation of 150,000 metric tons of refined sugar through SO 2, allocating 75,000 metric tons for industrial users and the remaining 75,000 metric tons for consumers.
"The intention is that the imported sugar shall be open and available for consumption by all industrial users and consumers," it said.
To date, the DA is pushing for more partnerships and projects to improve food supply inflow, including farm-to-market roads, utilization of post-harvest facilities, and exploring modernized mechanisms.
"Kinalampag namin yung ating Philippine Center for Postharvest Development and Mechanization (Philmech)… upang ikalat sa mga apektadong lugar 'yung kanilang equipment na binili at bibilhin pa kung saka-sakaling mangailangan ang ating mga magsasaka (We called on to Philmech to distribute the equipment they bought and yet to buy, to the affected areas)," Panganiban said.
Panganiban said the DA has expanded irrigation projects, established KADIWA outlets, created food logistics hubs and agri-trading centers as well as organizing and aided cooperatives and associations for the procurement of reefer vans, freezers, chillers, and other logistical support to help farmers efficiently transport their products to the consumer.
Despite the effects of national disasters, the DA said the food supply will be adequate until the holiday season. (PNA)