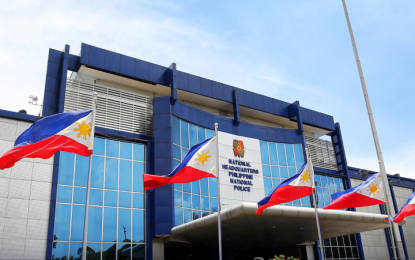 MANILA – President Ferdinand "Bongbong" Marcos Jr. has directed Camp Crame to "enforce all measures necessary" to prevent acts of violence at the Custodial Center and other detention centers of the Philippine National Police (PNP), Malacañang said Sunday.
Officer-in-charge Press Secretary Cheloy Garafil made this remark after former senator Leila de Lima was held hostage by inmate Feliciano Sulayao Jr., detained on the charge of being a sub-leader of the local terrorist Abu Sayyaf Group.
PNP Public Information Office chief Police Brig. Gen. Roderick Augustus Alba said the hostage-taking started when Sulayao and fellow inmates Arnel Cabintoy and Idang Susukan grabbed a police officer who was distributing food ration at the maximum compound of the PNP Custodial Center at around 6:30 a.m. on Sunday.
The three ganged up on and stabbed duty personnel Cpl. Roger Agustin as they attempted to escape.
Pat. Lorenz Matias saw the commotion from the tower, prompting him to immediately respond and open fire that hit and killed Cabintoy and Susukan.
Sulayao was able to flee and ran towards the maximum compound's Juliet building and held de Lima hostage.
Agustin is in the hospital as of posting time while de Lima was declared safe.
Sulayao was also killed.
Alba said PNP chief Gen. Rodolfo Azurin Jr. has ordered for an in-depth investigation into the incident.
"Following this morning's incident at Camp Crame, I will be speaking to Senator De Lima to check on her condition and to ask if she wishes to be transferred to another detention center," Marcos posted on Twitter.
Swift, decisive response
Former PNP chief and senator Panfilo Lacson commended the PNP for the "swift and decisive" action.
"The response undertaken by the PNP in the foiled hostage-taking of former senator de Lima and the in-depth investigation already ordered by CPNP Azurin must be taken into consideration before the usual critics start to put the PNP in a bad light," Lacson said in a statement.
Lacson, however, said "an impartial investigation" must be conducted immediately with the end in view of preventing any similar incident in the future.
"More importantly, the intended hostage is safe and unscathed even as we should pray for the injured police officer," Lacson said.
Department of the Interior and Local Government (DILG) Secretary Benhur Abalos Jr. visited de Lima following the incident.
"Upon instructions from President Bongbong Marcos, another facility would be provided to Senator de Lima keeping in mind her safety, at the option of Senator de Lima to either remain at her current facility or be transferred to another one. What is paramount is the safety of Senator de Lima. Senator de Lima opted to stay at her current facility," Abalos said in a statement posted on his Facebook account.
Hero
Col. Mark Pespes, the Headquarters Support Service director who neutralized Sulayao, said he found an opening to shoot the inmate when he asked for drinking water during the negotiation.
"He (Pespes) is the hero because he initiated the negotiation and took advantage of a situation to neutralize the hostage taker," Abalos told reporters. "Col. Pespes showed decisiveness. He assessed the situation, bought time and then when the opportunity was presented, he shot the hostage-taker and saved Senator de Lima."
Pespes said the longer the hostage-taking will take, the more dangerous it will be.
"Walang magandang accomplishment kapag may namatay sa ating hostage. So we are very fortunate na 'yun nga, hindi napahamak 'yung ating senador (There is no accomplishment if a hostage is killed. So we are very fortunate that the [former] senator is safe)," Pespes said in an interview.
The DILG lauded the PNP for its swift action.
"The incident did not escalate further because of the quick action of the members of the Special Action Force who gunned down the three PUPCs (Persons under Police Custody)," a DILG statement read.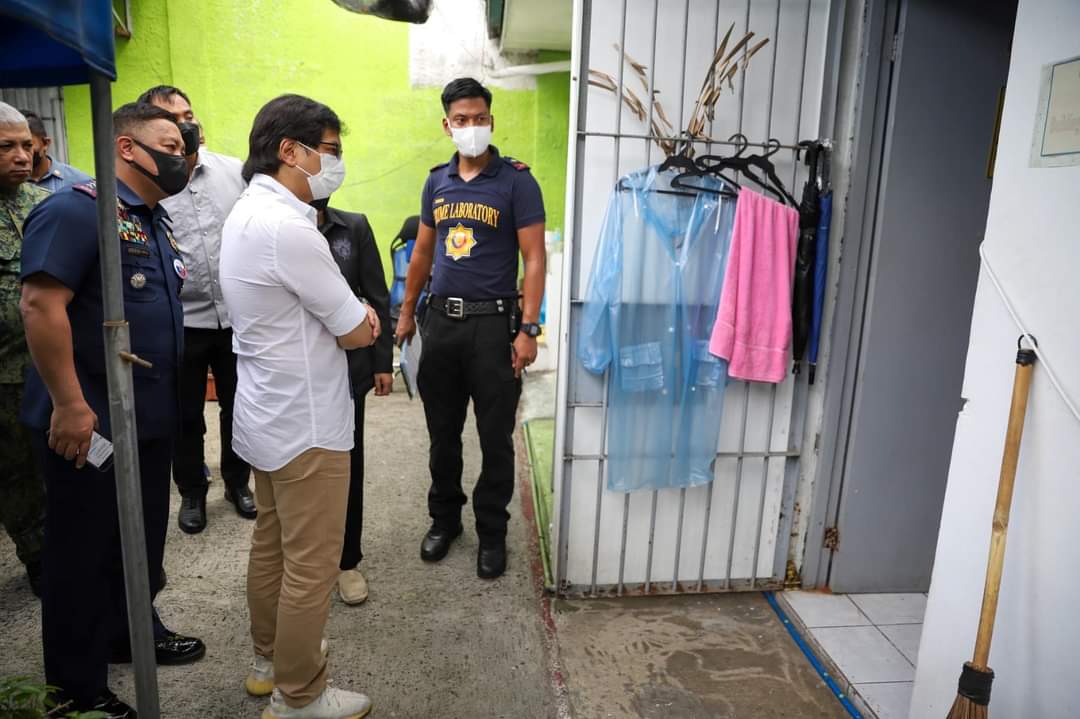 'Surreal'
In another statement, de Lima said she is grateful "to all who expressed concern for my well-being in the aftermath of the surreal hostage-taking incident."
"I consider what happened to me as a near-death experience. If not for the timely intervention of the PNP security force, I don't think I would have come out alive since the hostage-taker was already determined to die and take me with him," she said.
She said she is now safe, except for the lingering pain on her chest where the hostage-taker constantly pressed the point of his knife.
"Please also pray for the injured police officer who, like me, was the other but more unfortunate victim of this incident. While I have survived with only a knife mark and some considerable distress, he is still fighting for his life. Let us all pray for his quick recovery," de Lima said.
In a radio interview, Azurin also urged the public to pray for Agustin who is in critical condition.
"Ipagdasal po natin na sana po ay malampasan po niya 'yung operation kung may iko-conduct na operation because he is one of the good officers ng ating PNP (Let's pray that he will survive the operation if an operation is needed because he is one of the good officers of our PNP," Azurin said.
Investigation
Opposition Senator Risa Hontiveros, who also visited de Lima, demanded an explanation about the incident while Senator Robinhood Padilla found it discriminatory that cops were heard referring to the inmates as "Muslims".
"Discrimination po ito kapag binibigkas ng pulis na ito ang salitang Muslim. Maging parehas po tayo ng trato sa bawat Pilipino (It is discrimination to use the term Muslim. Let's be fair to all Filipinos)," Padilla said in a statement. "Kapag may kidnapper o holdupper o pumatay ng tao, hindi naman ninyo sinasabi na Kristiyano ito (If there is a kidnapper, robber or killer, police don't refer to them as Christians)."
Senator Ronald de la Rosa, also a former PNP chief, said the Custodial Center is a very secure place.
"Wala na akong nakitang mas secure pa sa buong Pilipinas kundi ang PNP Custodial. 'Pag pumasok ka dyan, para kang nasa (I don't know of any other place in the Philippines that is more secure than the PNP Custodial Center. It's like a) jigsaw puzzle," he said in a radio interview. (with a report from Leonel Abasola/PNA)