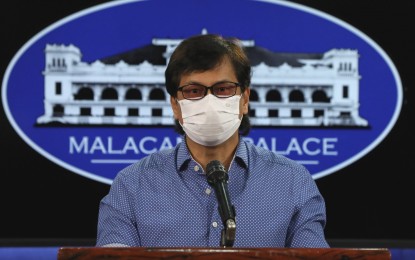 MANILA – The Department of the Interior and Local Government (DILG) on Wednesday expressed hope that the delivery of local government services for the people of Negros Oriental would no longer be disrupted.
This came as the squabble on the province's governorship between Pryde Henry Teves and Roel Degamo peacefully ended on Tuesday afternoon, with Teves stepping down to give way to Degamo as the duly elected governor.
"We are thankful that the governorship dispute in Negros Oriental has been resolved, with Teves respecting and adhering to the Comelec (Commission on Elections) ruling proclaiming Degamo as the duly elected governor of the province," DILG Secretary Benjamin Abalos Jr. said in a statement.
Abalos also thanked DILG 7 (Central Visayas) Director Leocadio Trovela and DILG Negros Oriental Director Farah Gentuya for their role in the negotiations and for ensuring a smooth transition of power.
He also thanked Dumaguete City Mayor Felipe Antonio Remollo who likewise facilitated smooth communications with both Teves and Degamo.
"We appeal to the supporters of both Degamo and Teves to set aside politics and to work in unison for the benefit and welfare of all Negrenses," Abalos said.
In September, the Comelec proclaimed Degamo as the duly elected Negros Oriental governor after it declared another candidate Ruel Degamo as a nuisance.
This resulted in the transfer of Ruel's votes to Roel Degamo.
A final recount showed that the original Degamo got 331,726 votes over Teves' 301,319 votes.
The Supreme Court said Tuesday there is no action yet on Teves' petition for a temporary restraining order against the Comelec's move. (PNA)