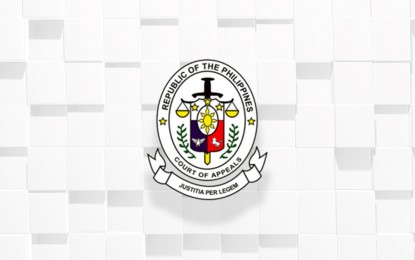 MANILA – The Court of Appeals (CA) has ruled in favor of two senior officials of the National Bureau of Investigation (NBI) dismissed from their post by former justice secretary Leila de Lima eight years ago.
In its 24-page decision written by Associate Justice Mary Charlene V. Hernandez-Azura, the appellate court decided in favor of reinstatement and back pay in the NBI of lawyer Reynaldo O. Esmeralda as deputy director without loss of seniority rights; and the immediate payment of full back wages, incentives and benefits of lawyer Ruel Lasala, who has since reached retirement age.
"The removal of petitioners was illegal and in violation of their right to due process. Hence, petitioners are entitled (to) the payment of back wages and other benefits due them from the time they were replaced up to their reinstatement to their former position without loss of seniority rights," the CA said.
The two were promoted from the NBI ranks as directors in 2006 and 2007 by former President Gloria Macapagal-Arroyo. On March 13, 2014, then justice secretary De Lima issued Department Order 192 ordering the two to wind up and turn over their affairs to newly appointed NBI Deputy directors Ricardo S. Pangan Jr. and Antonio M. Pagatpat.
Esmeralda and Lasala claimed they were dismissed by De Lima as the latter was convinced that they were the ones who prematurely informed Janet Lim Napoles of the issuance of a warrant of arrest in connection with a case for illegal detention filed by whistleblower Benhur Luy.
In 2018, then justice secretary Menardo Guevarra ruled that the two must possess career executive service (CES) eligibility to be qualified for the position of NBI deputy director, and since they were not CES eligible, they do not possess the requirements for the position and were only temporary appointees without security of tenure, regardless of the designation of their appointments.
On December 2018, the Office of the President, through then executive secretary Salvador C. Medialdea rendered a decision denying their appeal.
The CA in its ruling, however, said the two need not be accredited and qualified CESO before being considered permanent appointees since the positions held by the officials belong to the closed career system whose inherent job responsibilities are scientific and highly specialized and technical in nature under Career Executive Service Board (CESB) rulings declaring it beyond the coverage of the CES. (PNA)