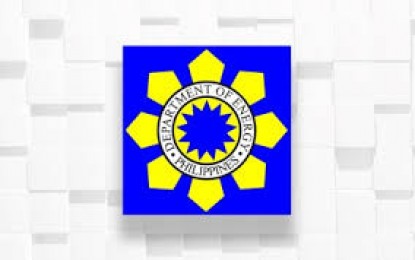 MANILA — Some USD72 million worth of investments are expected in the two drilling activities of Nido Petroleum Philippines Pty. Ltd. in northwest Palawan, an official of the Department of Energy (DOE) said Wednesday.
In a virtual press conference, DOE Undersecretary Alessandro Sales said Nido aims to spend USD16 million each for drilling Service Contract (SC) 6B and SC 54.
An additional USD40 million will also be spent for the extended production test in the Cadlao oil field, he said.
Sales said the extended production test in SC 6B aims "to determine how to optimize future production and determine the more appropriate way in installing the permanent production facilities".
"Foreign investors have taken the assurances made by the Philippine government that our PD (Presidential Decree) 87 framework for giving incentives to the service contractors is going to be upheld," DOE Secretary Raphael Lotilla said.
Lotilla said the ultimate objective of the policy is to yield the maximum benefit to the Filipino people and to assure just returns to participating private enterprises.
Sales said the drilling activities in Cadlao are expected in the first half of 2023, with the extended production testing running up to six months.
If the drilling activity is successful, permanent production is expected by the first half of 2024, he added.
President Ferdinand "Bongbong" Marcos Jr. has directed the DOE to focus on expanding and harnessing the country's indigenous energy resources to achieve energy security and affordable electricity prices. (PNA)