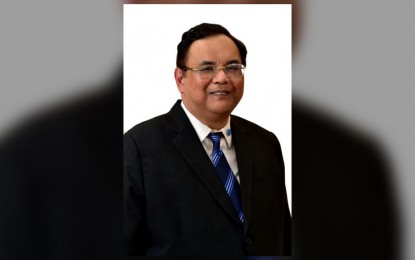 MANILA — The upward trend for the Bangko Sentral ng Pilipinas' (BSP) term deposit facility (TDF) rates continued on Wednesday and undersubscription was also posted.
Data released by the central bank showed that the average rate of the seven-day facility rose to 4.6119 percent from last week's 4.4343 percent, and the 14-day's to 4.6492 percent from 4.4857 percent previously.
The BSP lowered the offering for the one-week facility from PHP200 billion to PHP170 billion but kept the offering for the two-week TDF at PHP140 billion.
Tenders for the one-week tenor reached PHP154.362 billion, which the auction committee fully awarded.
Bids for the two-week facility reached PHP132.523 billion, which was awarded during the auction.
In a statement, BSP Deputy Governor Francisco Dakila Jr. yields accepted for the shorter-dated TDF "shifted higher but narrowed slightly" for both tenors.
"The continued undersubscription in today's TDF auction could be attributed to counterparties' expectations of higher loan releases and time deposit withdrawals," he said.
However, Dakila said the financial system liquidity continues to be ample.
"Moving forward, the BSP's monetary operations will remain guided by its assessment of the latest liquidity conditions and market developments," he added. (PNA)