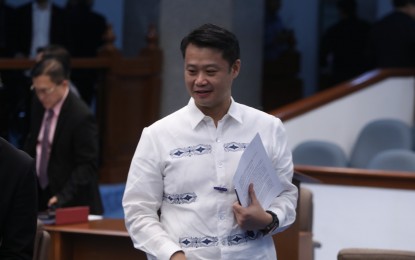 MANILA — Senator Sherwin Gatchalian has commended the Energy Regulatory Commission (ERC) for denying the petition of the Manila Electric Company (Meralco) for price hike as he also urged the electric company to ensure continuous power supply for its customers.
"I commend ERC for upholding the rule of law. This decision sets a good precedent that industry players should bear the consequences of their decisions, particularly in cases that affect the welfare of consumers" Gatchalian said in a statement Wednesday,
The ERC denied a petition for rate increase made by power distribution giant and the power-generation arm of San Miguel Corporation (SMC).
Gatchalian said that as the contracting party of the power supply agreement, Meralco should assure customers of continuous energy supply and rates in accordance with its contracts with the SMC.
The ERC decision came from a 2019 decision by SMC's electricity arm, SMC Global Power Holdings Corporation (SMGCP) and its subsidiaries, to enter into fixed-price agreements to supply energy to Meralco consumers coming from Sual coal-powered in Pangasinan and a natural gas plant in Ilijan, Batangas.
Coal prices were around $65 per metric ton (MT) compared to the current S400/MT at the time of the deal.
Dwindling supply from Malampaya natural gas field drained the Ilijan plant, prompting SMC to buy power from the spot market. (PNA)