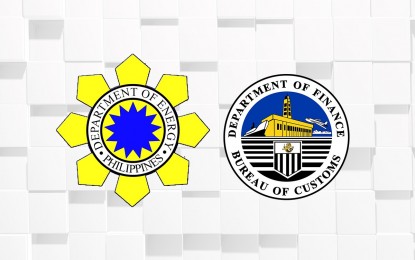 MANILA – The Department of Energy (DOE) and the Bureau of Customs (BOC) clarified on Wednesday the implementation of valuation on imported coal.
In a virtual press briefing, DOE Undersecretary Sharon Garin said the BOC has to use the transactional value, not reference value, for collecting taxes and duties for imported coal.
"The problem with coal importation is about the valuation of coal. The higher you buy coal, the higher their taxes and duties they have to pay," she said.
Garin said using reference value instead of transactional value will make coal more expensive and can increase electricity prices from 10 centavos to 30 centavos.
"Together with the Bureau of Customs, they have reassessed the implementation of Customs Modernization Law. Instead of having (a) reference value, it should be transaction value," she said.
Garin said BOC also directed collectors to immediately implement the correct valuation on coal imports.
"With this move of the BOC and DOE, the advantage is on the consumers," she added. (PNA)