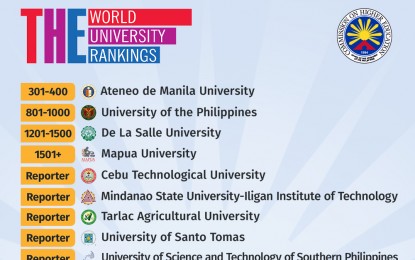 MANILA – The Commission on Higher Education (CHED) lauded Wednesday 10 higher education institutions (HEIs) in the country for making it to the World University Rankings 2023.
In a statement, CHED chairperson J. Prospero de Vera III said the ranking shows that the HEIs in the country are becoming more "globally competitive and world-class."
"The dramatic increase in the number of internationalized Philippines HEIs shows that our universities continuously benchmark themselves with the best universities in the world and are improving their programs, faculty, and facilities to produce graduates that are globally competitive and industry-matched," he said.
Among 1,799 universities from over 100 participating countries, Ateneo de Manila University ranked highest at 301-400; followed by the University of the Philippines, ranking 801-1000; then De La Salle University-Manila at 1201-1500 ranking; and Mapua University at 1501 plus.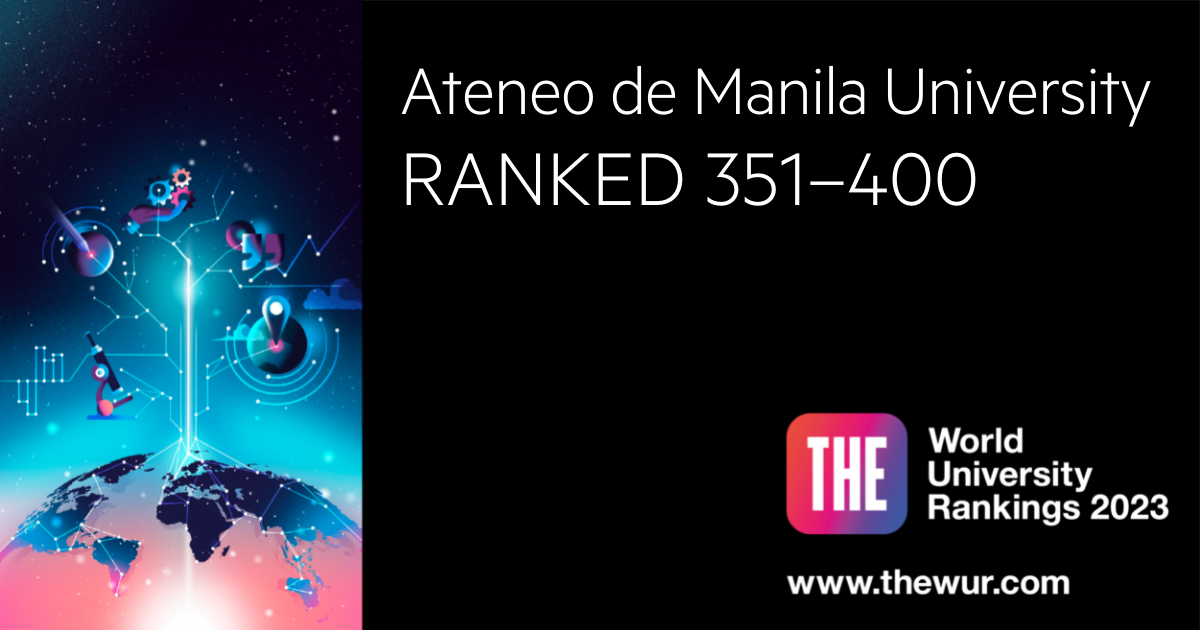 In a Facebook post, the Ateneo de Manila University expressed its gratitude for being the highest university in the Philippines to be ranked.
"We are honored and humbled to be ranked in the 351-400 bracket in our debut in the Times Higher Education (THE) World University Rankings. Ateneo is the top-ranked Philippine institution, public or private, in 2023 THE WUR released today, 12 October 2022," it said.
Also listed with "reporter status" are five state universities and colleges (SUCs) that remarkably entered the radar of the ranking body, including Cebu Technological University, Mindanao State University - Iligan Institute of Technology, Tarlac Agricultural University, University of Science and Technology of Southern Philippines, and Visayas State University.
The CHED noted that this "shows the seriousness of public universities to internationalize," not to mention it was their first time participating in the worldwide ranking.
De Vera said the result is "critical" to the call of President Ferdinand Marcos Jr. to provide employment-ready graduates, both for local and international jobs.
In the end, he stressed the importance of "complete recalibration of the internationalization strategy" under the current administration.
"CHED prioritizes the bridging of PHL higher education to a world-class status through breakthroughs in internationalization and Transnational Higher Education (TNHE) to create milestones in nation-building and economic recovery," it said. (PNA)