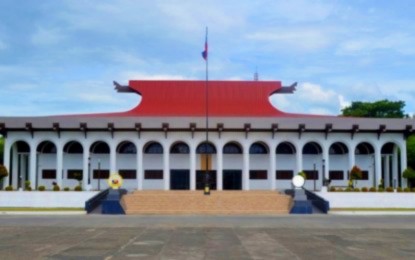 MANILA – President Ferdinand "Bongbong" Marcos Jr. has signed an executive order (EO) reorganizing the composition of an inter-Cabinet body tasked to undertake normalization initiatives to achieve lasting peace and development in the Bangsamoro region.
Under EO 6, one representative each from the Office of the Presidential Adviser on Peace, Reconciliation and Unity (OPAPRU) and the Office of the President (OP) shall co-chair the Inter-Cabinet Cluster Mechanism on Normalization (ICCMN).
The OPAPRU and OP representatives serving as ICCMN co-chairpersons shall hold a rank "not lower than an Undersecretary."
EO 7 amends EO 79 signed in 2019, which designates representatives from the then-Office of the Presidential Adviser on the Peace Process (OPAPP) and the now-defunct Office of the Cabinet Secretary (OCS) to co-lead the ICCMN.
The OPAPP was renamed as OPAPRU by virtue of EO 158 signed in 2019, while the OCS was abolished following the signing of EO 1 in June 2022.
"There is a need to amend EO No. 79 in view of the abolition of the OCS and the renaming of the OPAPP," Marcos said in an explanation contained in EO 6.
All other provisions of EO 79, except as expressly modified by EO 6, "shall remain in full force and effect."
"All orders, rules, regulations and issuances or parts thereof, which are inconsistent with this Order, are hereby repealed or modified accordingly," EO 6 said.
EO 6, a copy of which was uploaded on the Official Gazette, takes effect immediately.
EO 79 creates the ICCMN, a body mandated to ensure "timely, appropriate and efficient" delivery of the Normalization Program, which is parallel and complementary to the provisions of Republic Act (RA) 11054 or the Organic Law for the Bangsamoro Autonomous Region in Muslim Mindanao (BARMM).
The normalization process in BARMM is an integral part of the Comprehensive Agreement on the Bangsamoro (CAB) forged by the national government and the Moro Islamic Liberation Front (MILF) in March 2014.
Based on EO 79, the Normalization Program being implemented by ICCMN "is multi-faceted and covers the aspects of security, socio-economic development, sustainable livelihood, political participation, confidence-building, and transitional justice and reconciliation."
The programs under the different components of the Normalization Program shall be implemented for MILF combatant and non-combatant elements, families of the decommissioned combatants, and all other vulnerable individuals and sectors in BARMM.
The programs shall cover the six recognized MILF camps, particularly Camp Bilal in Lanao del Norte and Lanao de Sur, Camp Omar ibn al-Khattab in Maguindanao, Camp Rajamuda in North Cotabato and Maguindanao, and Camp Abubakar as-Siddique in Maguindanao.
It shall also cover other locations of decommissioned combatants as may be identified by the Philippine government and MILF implementing panels. (PNA)