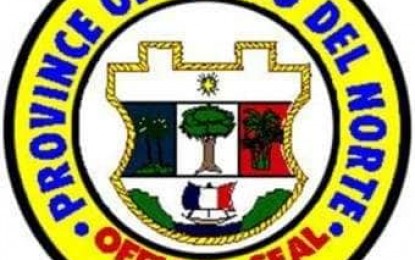 DAVAO CITY – The Davao del Norte provincial government reminded its offices to "tighten their belts" due to impending budget cuts next year resulting from lower shares of local government units (LGUs) from the national tax allocation (NTA).
In a statement Thursday, Governor Edwin Jubahib said there will be a 14.7 percent drop, equivalent to PHP500 million, in the budget of the province for next year.
The proposed budget cut is caused by the significant decrease in LGU share of the NTA, formerly called the internal revenue allotment. This is based on the preceding three-year rule, following low government revenues due to the onset of the pandemic in 2020.
"We must rise to the occasion by pursuing a functional budget that truly works in serving the best interest of our people and in building back better," he said.
Meanwhile, the governor said he remains confident that the province will still fulfill its mandate in delivering basic services and pursuing socio-economic growth.
To help soften the impact of budgetary cuts, Jubahib said the province will strengthen its tax administration and shore up its economic enterprises to increase revenues.
Jubahib cited some accomplishments of the first three months into his second term, particularly in pursuing his refined development agenda.
In his 100 days as governor, he said over 3,000 Dabaonons benefitted from the zero-billing program amounting to more than PHP21 million.
The province also dispersed 7,791 chickens benefitting 2,319 individuals under his flagship DavNor KAAGAPAY (Kawsa sa Agrikultura ug Panginabuhian sa Barangay) Program, which ensures food, livelihood, and environmental protection among residents. (PNA)