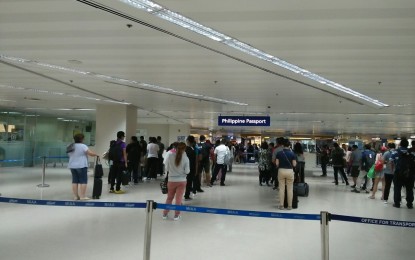 MANILA – Quezon City 4th District Representative Marvin Rillo on Thursday welcomed the Chinese Embassy's statement denying the backlisting of the Philippines as a tourist destination for its citizens.
Rillo said the county needs some 1.7 million visitors from China every year for the country's tourism sector to recover from the effects of the Covid-19 pandemic.
"We welcome the Chinese embassy's clarification that the Philippines has not been blacklisted, because we are counting on Chinese visitors to help our battered tourism establishments recover in the months ahead," Rillo said. "We need Chinese visitors to help our tourism enterprises recover so that they can gainfully re-employ tens of thousands of Filipinos who were laid off at the height of the pandemic."
China Embassy in Manila categorically denied reports that Beijing had blacklisted the Philippines as a tourist destination for Chinese travelers due to concerns over their safety.
Criminal syndicates, mostly run by fugitives from China, have been known to target Chinese citizens in the Philippines. These gangs have been linked to kidnapping, sex trafficking, extortion, and corruption around Philippine Offshore Gaming Operations (POGOs) that are populated by Chinese workers.
Citing statistics from the Department of Tourism (DOT), Rillo said China was the Philippines' fastest-growing supplier of foreign visitors prior to the pandemic.
In 2019, the Philippines received a total of 1,743,309 visitors from China - up 38.58 percent from 1,257,962 in 2018.
"Assuming the Covid-19 pandemic is declared over later this year or in early 2023, we have to draw in, on an annual basis, at least the same volume of Chinese tourists that we received in 2019," Rillo said. "In 2019 alone, our rough estimate is that the Philippines generated USD 2 billion in tourism receipts from Chinese visitors."
Chinese nationals accounted for 21.10 percent of the 8,260,913 foreigners that visited the Philippines in 2019. Besides China, the Philippines' top suppliers of foreign visitors in 2019 were Korea (1,989,322); the United States (1,064,440); Japan (682,788); and Taiwan (327,273).
In 2020, only 170,432 Chinese tourists arrived in the Philippines, amid international air travel restrictions after the World Health Organization (WHO) declared Covid-19 a global pandemic in March that year.
In 2021, the number of Chinese visitors that arrived in the Philippines further dropped to 9,674.
From January to September this year, the number of Chinese tourists increased to 22,236. (PNA)