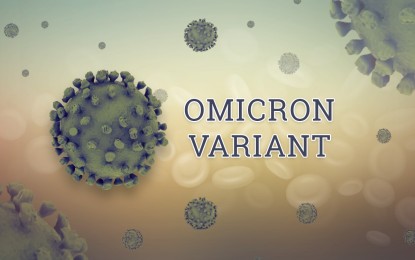 MANILA – The country has yet to detect any case of the XBB strain, a recombinant of two Omicron strains, the Department of Health said Thursday.
Health experts note that the XBB strain has the BJ.1 (BA.2.10.1 sublineage) and BM.1.1.1 (BA.2.75 sublineage) strains of the Omicron subvariant.
"As of October 13, we have not detected the said variant in the Philippines," the DOH said in a message to reporters.
The XBB has been detected in Australia, Bangladesh, Denmark, India, Japan, Singapore and the United States since August.
In Singapore, Covid-19 infections are rising and the country's Ministry of Health attributes 55 percent of the new cases to the XBB strain.
"Preliminary studies suggest that the sublineage shows higher immune evasion ability than BA.5," the DOH said.
The agency assured the public that it continues to conduct surveillance on the importation of the XBB strain and other emerging SARS-CoV-2 variants together with the local sequencing facilities. (PNA)