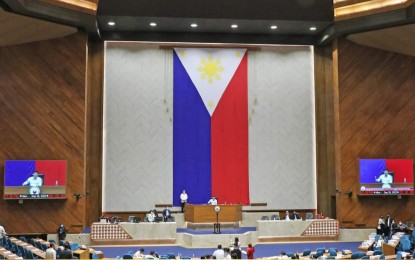 MANILA – The House of Representatives, in collaboration with Facebook/Meta Philippines, on Wednesday held a seminar aimed at utilizing Facebook and Instagram to connect with communities, as well as the best practices in social media, security, including advertising.
Meta's Head of Politics and Government Outreach Roy Tan of Facebook Singapore shared key takeaways on how to effectively engage in social media through creative content practices.
Tan emphasized the use of quick cuts or "reels" for an institution to truly engage on Facebook and Instagram in this day and age to reach audience engagement.
"You only need 1.7 seconds to engage an audience and that is not a lot of time," he said, noting during the two-hour discussion that it is also important to be personal and authentic in Facebook posts.
Meanwhile, Meta's Government and Social Impact Partner Manager for Asia Pacific Guilin Zhao discussed Facebook's advertising solutions, policies, and best practices to connect and communicate with the general public.
She extensively discussed the elements of an ad, ways of advertising, and how ads are being viewed.
She said boosting ads or running ads can be used to reach a wider audience.
Zhao also remarked that another significant component of an advertisement is the chosen format.
The seminar was attended by selected participants from the Office of the Speaker (OSPKR), Office of the Secretary-General (OSG), Inter-Parliamentary and Public Affairs Department (IPPAD), Information and Communications Technology Service (ICTS), and Tingog Party-list who are instrumental in the various social media platforms of the lower chamber. (PNA)