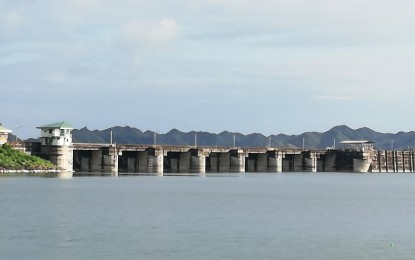 MANILA – With only light rains in sight, the National Irrigation Administration-Magat River Integrated Irrigation System (NIA-MARIIS) on Thursday decided to close the spillway gate of the Magat Dam in Isabela province.
The NIA made the announcement as forecast rainfall remained light after the former Tropical Depression Maymay weakened into a low pressure area (LPA).
In a Facebook post, the NIA-MARIIS said it shut the spillway gate around 11 a.m.
"The Philippine Atmospheric Geophysical and Astronomical Services Administration has already released a Termination of Flood Warning Operation Flood Warning Zone in the Magat River Basin after forecasting light rains at the Magat Dam watershed," the NIA said.
This meant that from 0.5 meters, the spillway gate opening has been completely shut, considering that the "danger of floods has diminished and all warnings are terminated."
The NIA earlier released a statement about decreasing the gateway opening from 1 meter to 0.5 meters at around 7 a.m. of Thursday.
"Due to continuous decrease in the water level of the Magat Dam caused by non-occurrence of expected heavy rains brought by Tropical Depression Maymay, NIA Magat River Integrated Irrigation System is considering reducing the volume of water release," it said.
The spilling level of the Magat Dam is set at 190 meters above sea level (MASL) and as of 5 a.m., the reservoir water level is at 186.61 MASL.
The forecast rainfall in the Magat Dam watershed for the next 24 hours was forecast to be only one to three millimeters. (PNA)