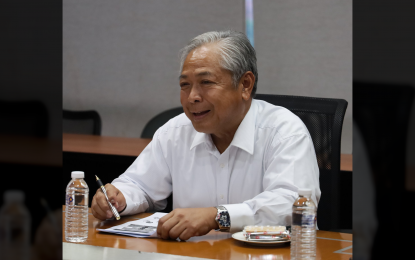 MANILA – The Department of Transportation (DOTr) is eyeing to collaborate with Norway in improving the country's transportation systems, citing the European ⁰country's "advanced transport infrastructure."
In a statement on Thursday, DOTr Secretary Jaime Bautista lauded Norway's "advanced public transport infrastructure" particularly roads, railways, and the aviation sector being subsidized by its government.
"We certainly can learn much from the Norwegian model—much of your infrastructure is publicly owned, while operations are performed by private companies," Bautista said.
He highlighted Norway's high-speed railway line and the integration of the ticketing system for both the country's buses and rail transits.
On Wednesday, he welcomed a modern Norwegian vessel, Statsraad Lehmkuhl, where six Filipino seafarers are set to undergo training to represent the country's 20,000 seafarers.
Docked at the Port of Manila, the three-mast rigged sail training vessel will serve as a "floating university/training vessel" for maritime students.
The vessel is currently sailing around the world under the 'One Ocean Expedition,' a global campaign to share knowledge on the importance of the ocean in achieving future sustainable development. (PNA)