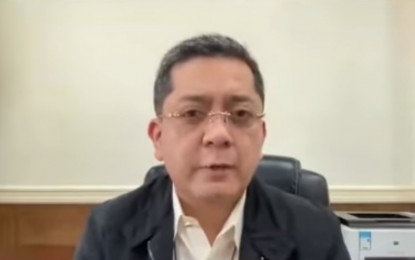 MANILA – The Commission on Elections (Comelec) is looking at holding the special polls at the 7th District of Cavite province in the early part of 2023.
In a press briefing on Thursday, Comelec chairperson George Erwin Garcia said they will be using an automated system for the special polls.
"We will need less funds if we use the automated elections. And we have 90,000 voting machines to spare. There are only about 500 precincts there," he added.
At the same time, Garcia noted that they are looking to set the filing of the Certificate of Candidacy (COC) sometime in December.
In the event that there is only one COC filer, he said they will no longer require the holding of elections.
"We have the Lone Candidate law. If there is only one candidate, we can already proclaim. We will no longer need to spend in conducting the special elections," added the Comelec head.
Under Republic Act 8295, after the deadline for the filing of the COC in a special election, when there is only one qualified candidate for such position, the lone candidate shall be proclaimed by the Comelec without holding the special elections.
The special polls are being set for the election of the representative of the district after it was vacated by former Rep. Jesus Crispin Remulla, who was appointed as Justice Secretary by President Ferdinand Marcos Jr.
The House of Representatives has passed a resolution declaring a vacancy in the 7th District of Cavite, thus requiring the conduct of special elections.
Remulla ran for re-election in the May 2022 polls under the National Unity Party (NUP). (PNA)