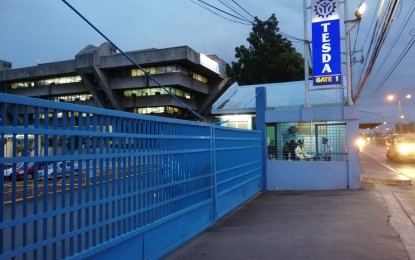 MANILA – An official of the Technical Education and Skills Development Authority (TESDA) on Friday said the agency wants to establish 17 more innovation centers across the country.
"This is what we have been pushing under the leadership of Director General Danilo Cruz -- the establishment of innovation centers. This is in anticipation of the changes and challenges with regard to the Fourth Industrial Revolution," Deputy Director General Aniceto Bertiz III said in a public briefing.
He added that the additional 17 innovation centers are set to be established through a loan from the Asian Development Bank under the proposed Supporting Innovation in the Philippines Technical Vocational Education and Training System project.
Bertiz said TESDA currently has three innovation centers in Cebu, Northern Samar and Zamboanga Sibugay.
He said these three are part of the 23 innovation centers that the Department of Budget and Management has funded. Ten more centers are being constructed, while the locations of the other 10 centers are still being determined.
The TESDA official, however, said there is no timeline yet for the establishment of the 17 centers, which together with the 23 DBM-funded centers, will bring the total number of centers to 40.
Bertiz said the additional 17 centers will help TESDA gear toward high skills training program. "We are coordinating with industries and with other countries for what we call 'gearing towards support industrial revolution'," he said.
The official also pointed out that TESDA enrollees have been increasing when face-to-face training resumed. There were about 134,000 who enrolled in TESDA's various courses during the third quarter.
"Our enrollees are not only those who are availing of the technical skills, but we also have enrollees who are college graduates. About 48 percent of our enrollees are college graduates because they would like to upskill, retool and have better job opportunities," Betriz said.
TESDA, he said, is also coordinating with the Department of Migrant Workers (DMW) in reskilling overseas workers, as well as in identifying the veracity of their National Certificates.
"Many have become victims of fake National Certification. (TESDA) will make sure the certificates can be verified by the DMW or the POEA," Bertiz said. (PNA)