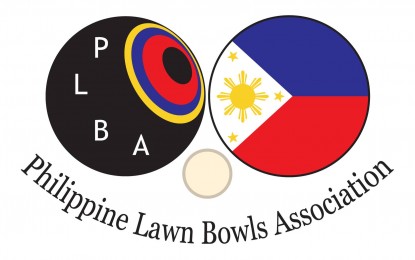 MANILA – The Philippines will send four athletes to the 7th Japan International Open Lawn Bowls tournament scheduled from Oct. 28 to 30 at the Kobe Shiawasenomura (Wellness Village).
Ronalyn Greenlees, Hazel Jagonoy, Ronald Lising and Leo Carreon -- all medalists in the 2019 Manila SEA Games -- will compete against entries from Hong Kong, Singapore and host Japan.
The three-day competition is organized by the Bowls Japan, the governing body for lawn bowls in Japan.
"This our first overseas tournament after the 2019 SEA Games and we are all eager to compete," Greenlees said on Friday.
The Philippines won one gold, three silver and two bronze medals, finishing second behind Malaysia (4-0-2) in the lawn bowls competition held at the Clark Global City in Pampanga.
Rodel Labayo and Angelo Morales topped the men's pairs event, while the silver medalists were Elmer Abatayo, Hommer Mercado and Christopher Dagpin (men's triples); Sonia Bruce, Nancy Toyco and Ainie Knight (women's triples); and Marisa Baronda, Sharon Hauters, Rosita Bradborn and Jagonoy (women's fours).
Greenlees and Nenita Tabiano bagged the bronze in women's pairs event, the same medal won by Curte Robert Guarin, Emmanuel Portacio, Lising, and Carreon in the men's fours event.
"We never stopped training even during the pandemic," said Greenlees, a quarterfinalist at the 2008 World Outdoor Bowls Championship.
She said the lawn bowls and petanque teams are training in the same venue, which was built by the Philippine SEA Games Organizing Committee (Phisgoc).
"We are doing okay where we are. Both petanque and lawn bowls are in the same venue and the Clark Development Corporation (CDC) is letting us use the facilities constructed by Phisgoc for a very minimal contribution, which we are very grateful for," added Greenlees, a gold medalist at the 2015 Asia-Pacific Bowls Championships in Christchurch, New Zealand.
She also won a silver in 2009 (Kuala Lumpur, Malaysia) and a bronze in 2005 (Melbourne, Australia).
Greenlees, former president of the Philippine Lawn Bowls Association, further said a team from the Philippine Sports Commission-Philippine Sports Institute (PSC-PSI) will visit them next week. (PNA)