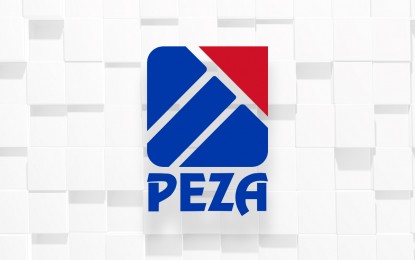 MANILA – Philippine Economic Zone Authority (PEZA) officer-in-charge and deputy director general Tereso Panga is optimistic that the investment promotion agency (IPA) will hit its 6 to 7 percent growth in investment approvals this year.
"We remain bullish that we will be able to achieve our 6 to 7 percent investments target for the year taking into consideration the firm growth forecasts for 2022 of our winner ecozone sectors," Panga said in a statement.
He cited that the semiconductor and electronics industry is eyeing a 10-percent growth and the information technology and business process management (IT-BPM) sector is targeting up to 15 percent growth this year.
These two sectors are among the top investors in the economic zones.
"These bright outlooks are aligned with the calibrated year-end GDP (gross domestic product) growth for the Philippines at 6.5 percent to 7.5 percent, which makes the country among the fastest growing economies in the region," Panga added.
The PEZA reported that for January to September 2022 period, investment pledges in the IPA reached PHP39.63 billion from 148 projects.
About 60 percent of the investment commitments from January to September this year came from 20 big-ticket projects worth PHP24.76 billion, which would add 9,649 jobs and USD654.34 million in exports once they are operational.
"These investments will be into manufacturing of various products including SMS/EMS (semiconductor manufacturing services/electronics manufacturing services), accommodation, real estate activities, office administrative, business support activities among others," PEZA added.
Some of the big-ticket projects that the IPA approved this year include Cebu Mitsumi, Inc., Robinsons Land Corp., and TDK Philippines Corp.
However, investment pledges in January to September 2022 period declined by 15.2 percent from PHP46.74 billion worth of investment approvals in the same period in 2021, data from the Philippine Statistics Authority (PSA) showed.
In 2021, PEZA's investment commitments amounted to PHP69.3 billion.
This means that for the agency to hit its 6 to 7-percent target this year, it has to register projects amounting to around PHP34 billion in the fourth quarter.
The PEZA said it is committed to contribute to the administration's socioeconomic agenda by "taking advantage of the new and amended laws to boost competitiveness in the market and facilitate the growth of investments in the country".
"Guided by the new DTI strategic priorities, PEZA is eyeing to attract high-tech industries and emerging technologies in the fields of industrial manufacturing transport, technology media and telecommunications, health and life sciences including mineral processing of green metals," Panga said.
Meanwhile, PEZA approved 58 projects worth PHP17.14 billion during the first three months of the Marcos administration.
These investment pledges are expected to boost exports by USD877.81 million and will generate 13,904 new jobs.
"Among the approved new and expansion projects, 21 will be for export, 19 for IT, seven for facilities, and three for tourism," PEZA said.
Eight ecozones were added from July to September this year, four of which are manufacturing ecozones in Cavite, Batangas, Bulacan, and Pampanga; two IT parks in Iloilo and Davao; and two agro-industrial zones in Iloilo.
Meanwhile, export revenues in PEZA zones from January to August 2022 increased by 6 percent to USD43.17 billion, while jobs created in economic zones also went up by 6.52 percent to 1,798,152 direct jobs.
"We in PEZA assure the new administration under the President Bongbong Marcos Jr. and guided by the Department of Trade and Industry's industrialization strategy that we can attract more investments for this last quarter of the year given the positive growth rate forecast of the ecozone semiconductor-electronics and IT sectors, the aggressive investment promotions by the President, and upcoming missions to Taiwan, South Korea, and Japan. Now is the best time to invest as incentives had been boosted along with top-level political support to ecozones," Panga said. (PNA)