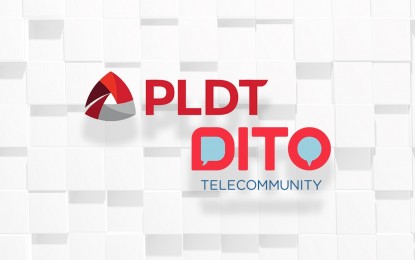 MANILA – PLDT, Inc. welcomed the recent statement of DITO Telecommunity, Inc. regarding its "openness" to amicably settle its unpaid contractual obligation to PLDT amounting to PHP430 million.
In a statement on Tuesday, PLDT said the amount is meant to pay for services that the company "continues to deliver."
"PLDT welcomes the amicable settlement of accounts by its debtors even if those debtors are competitors," it said.
It asked DITO to demonstrate "good faith" by ceasing claims of interconnection issues that merit "unspecified legal process" instead of paying its contractual obligation to PLDT.
"DITO must demonstrate its good faith by ceasing its attempts to confuse the issue and to mislead the public by claiming that PLDT's efforts to collect on DITO's debt is somehow an anticompetitive activity," it said.
To date, it has yet to receive a settlement proposal from DITO.
"PLDT reserves all of its legal options, including suspension or termination of services, in case DITO does not remedy its material breach by November 4," it said.
On Monday, DITO chief administrative officer Adel Tamano said the company is looking for an amicable settlement with PLDT about its alleged unpaid services amounting to PHP430 million.
"We are going through a legal process… Interconnection is important to us," Tamano said.
PLDT earlier filed a notice of material breach against DITO for its alleged refusal to settle its debt for the construction and provisioning of transmission facilities that DITO needs to deliver services to its customers.
If left unsettled, PLDT threatened to terminate its interconnection agreement with DITO.
Globe Telecom, Inc. also alleged that DITO owes them PHP622 million for violating interconnection rules.
Previously, DITO filed cases against PLDT's wireless subsidiary Smart Communications, Inc. and Globe before the Philippine Competition Commission for alleged abuse of dominance following interconnection issues with the two leading telecommunications companies. (PNA)