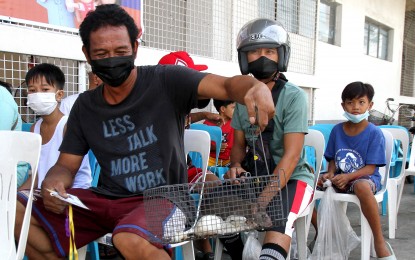 MANILA – A kit is currently being developed for the early detection of leptospirosis.
The project, which was funded by the Department of Science and Technology (DOST) for PHP25.3 million, involves using a kit to test human samples such as whole blood, serum, urine and cerebrospinal fluid.
"The project is currently in its Phase I of developing the diagnostic kit against Leptospira antigens," project manager Nica Lo told the Philippine News Agency in an interview on Tuesday.
Lo said the current tests for leptospirosis may sometimes take a few months before getting the result. "The gold standard method for the diagnosis of leptospirosis is lab culture and microscopic agglutination test, both relying heavily on the stage of the disease for diagnostic sensitivity which may take several days or even months to yield results."
The DOST-supported project, on the other hand, is being designed to produce the result "in several minutes."
Other currently available laboratory methods for detecting leptospirosis are culture, microscopy, nucleic acid amplification and indirect serological assay.
With the kit that is being developed, effective patient management, reduced hospital costs, and early detection of potential outbreaks are expected due to the faster yield of results.
The next phase is being eyed to begin in 2023.
Project proponents Dr. Windell Rivera, Marjo Mendoza, Chembie Almazar, Yvette Montala, Samboy Gilo, Altair Agmata and Mr. Jeremy Marquez from the Institute of Biology, University of the Philippines Diliman are currently polishing their Phase II proposal and commercialization plans. (PNA)