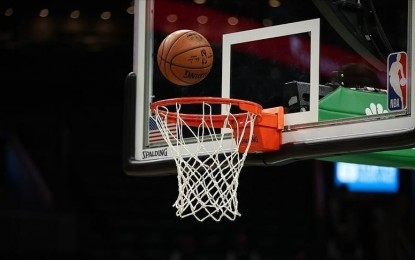 MANILA – Boston and Golden State, the two finalists of the previous National Basketball Association (NBA) season, began the new year on a high note as the 2022-23 season officially started on Wednesday (Philippine Time).
The season officially began with the Celtics dropping the Philadelphia 76ers, 126-117, at the TD Garden in Boston.
Jayson Tatum and Jaylen Brown each exploded for 35 points to lead Boston, which quickly got a win under interim coach Joe Mazzulla.
The team blasted off in the second and the third quarters, combining for 74 points to pull away from Philadelphia and give the Celtic fans a reason to celebrate despite the offseason controversies.
''It was a proud moment,'' Mazzulla said. ''I think at the end of the game, the 'Let's go Celtics!' chant picked up right where we left off. When they're cheering for you, you're doing something right.''
James Harden also made 35 points along with eight rebounds and seven assists in his best performance as a Sixer.
Meanwhile, the Warriors quickly deposed the Los Angeles Lakers, 123-109, at the Chase Center in San Francisco to begin their title defense on a high note.
The Warriors quickly went to work after receiving their championship rings pre-game, even holding the Lakers to just 19 points in the third quarter to seal the blowout.
''I'm thrilled with the win,'' coach Steve Kerr said. ''Ring night is never an easy game and the first game of the season is usually filled with some nerves early on.''
Steph Curry had the last laugh over LeBron James in their scoring battle, finishing with 33 points alongside six rebounds, seven assists, four steals, and one block to lead the Warriors.
Andrew Wiggins added 20 points, six rebounds, four assists, one steal, and one block.
James came close to a triple-double with 31 points, 14 rebounds, and eight assists, while Anthony Davis added 27 points, six rebounds, one block, and four steals, and Russell Westbrook chipped in 19 markers, 11 boards, three dimes, and one swipe for the Lakers. (PNA)