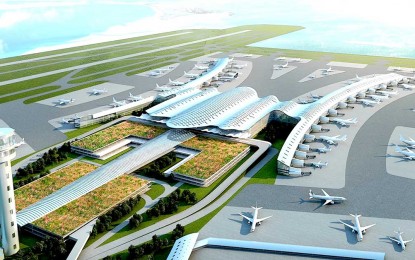 MANILA – More foreign businesses have expressed interest to invest in the aviation and engineering companies in the Philippines during the administration of President Ferdinand R. Marcos, a full service law firm said Thursday.
In a press briefing, lawyer Manolito Manalo of Ocampo, Manalo, Valdez, Lim Law Office underscored "the need for a whole of nation approach" to prepare the air and sea freight industry for the foreseen growth in business activity citing the imperative to put up new airports to supplement the Ninoy Aquino International Airport (NAIA) in Manila.
Lawyer Carlos T. Ocampo said while it is difficult to specify the rate of the expected growth in the aviation industry, several foreign firms and entities continue to express interest.
"We continue to have numerous inquiries from foreign businesses asking how to set up in the Philippines," he said. "At no time during the pandemic, was there a contraction of their business."
He added that resurgence of leisure travel in the country will be among the primary factors that will fuel airlines businesses.
Another counsel, Juan Victor Valdez noted that the present airport in Manila is limited to a single runway with limited potential to extend it due to developments in the surrounding areas.
Manalo noted that "the shipments are brought into Manila but end up having to travel the length of Manila" to get to their final destination outside Manila.
He added that there is a need for a reworked transport system that would integrate railways, seaports and airports to accommodate the anticipated growth of business activities in the next few years.
The lawyers added that they also see large potential for flight training schools and allied businesses in the country.
"The job creation (potential) is fantastic. Filipino ground crews are presently in demand much like our seamen," Manalo said.
Innovations and the efficiency of local arms of international airlines in aircraft maintenance, Ocampo said, are also fast gaining ground. (PNA)