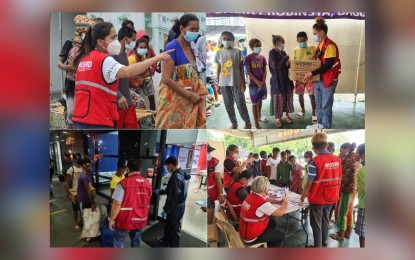 MANILA – Department of Social Welfare and Development (DSWD) Secretary Erwin T. Tulfo has described the government's social workers as the best assets of the department.
Tulfo made the comment as the DSWD recently launched its improved Human Resource Management Information System (HRMIS) Employee Welfare Subsystem Module to respond to the diverse needs of the department's employees.
He said the DSWD employees deserve to be given due attention for the sustained delivery of quality public services.
"Under my leadership, we will ensure that the employees' rights and welfare will be protected and we shall endeavor to find more ways to assist them," Tulfo said in his message during the launch at the central office in Batasan through its Human Resource Management and Development Service (HRMDS).
The HRMIS Employee Welfare Subsystem Module provides on-time delivery of services to meet the employees' needs, such as assistance to those needing mental health and psychosocial support.
The system also makes services, such as the filing of GSIS Group Personal Accident Insurance claims; the filing of Employees Compensation Program claims; receiving bereavement services; availing of travel incentives for retiring personnel; requesting of congratulatory announcement as needed; and consulting the HRMDS-Welfare Division on any concerns/queries, easily accessible to employees.
DSWD HRMDS Director Ana Nuguid said caring for the well-being of employees will redound to the overall productivity of the department, resulting in the realization of its mandate.
Tulfo commended the HRMDS for its continuing initiatives to provide efficient support services to the employees.
The HRMIS Employee Welfare Subsystem module will be under pilot implementation at the DSWD central office.
Once established, the system will also be implemented at the various DSWD field offices. (PNA)