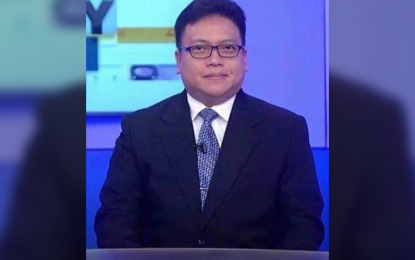 MANILA — President Ferdinand R. Marcos' tweet regarding the further increase in interest rate to help address the elevated domestic inflation reiterates earlier statements of monetary authorities, an economist said.
"This is just re-affirming and being consistent with the earlier signals/stance by the economic team. This is also based and consistent with measures to help stabilize the peso and overall inflation for many years," Rizal Commercial Banking Corporation (RCBC) chief economist Michael Ricafort told the Philippine News Agency.
He said the use of interest rates to address elevated rate of price increases or the extreme volatility in the foreign exchange "have been used especially years after the Asian financial crisis that started in 1997."
"The BSP has always been independent in terms of policy-making and in fulfilling its mandate of price stability, sustainable economic growth, and financial stability," he added.
Inflation rate accelerated to its highest since October 2018 when it rose to 6.9 percent last September from the previous month's 6.3 percent and year-ago's 4.2 percent.
It has been on the rise since March and breached the government's 2-4 percent target band since April due to the impact of higher global oil prices and supply constraints for some food items.
In the first nine months this year, inflation averaged at 5.1 percent and monetary authorities forecast this to return to within-target levels by the second half of 2023.
The rise of interest rates, particularly in the United States, has negatively impacted the peso. The local currency hit its record-low of 59.00 to a US dollar four times so far this month, particularly on Oct. 3, 10, 13, and 17.
With the use of monetary policy measures to tame inflation and address peso-US dollar fluctuations, Ricafort said "local authorities also have a good track record of stabilizing the peso for 18 years or from 2004 -Sept. 1, 2022 when the record high back then was maintained at 56.45."
"These measures would complement and are consistent with the recent signals from the BSP about possible large hike in policy rates by +0.50 or +0.75 on the next rate-setting meeting; as well as increased intervention in the local foreign exchange rate market, with the peso exchange rate relative stable close to the record high of 59.00 for the 4th straight week already," he said.
Aside from helping stabilize the peso and the inflation rate, Ricafort said these non-monetary measures will also help address inflation expectations.
"All of these measures would help prevent any speculative attack on the peso, learning from the lessons of the Asian financial crisis and past crisis periods," he added. (PNA)