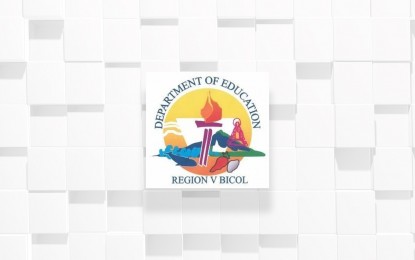 SORSOGON CITY – The Department of Education (DepEd) in Bicol has reminded teachers in the region to bar politics and politicians from meddling in education affairs.
The reminder was issued following the order of the Education Secretary and Vice President Sara Duterte in a virtual platform banning politics and politicians from the affairs of the department even as she issued DepEd Order No. 047, s. 2022, titled "Promotion of Professionalism in the implementation and Delivery of Basic Education Programs and Services".
In her order, Duterte said it is DepEd's policy "to promote effective and efficient policies and programs which could only be achieved if the department is free from any partisan activities."
Asked for a reaction, Mayflor Jumamil, regional public information officer of DepEd-Bicol, said DepEd-Bicol would always abide by the directive from the central office, noting the order "will remind everyone in DepEd of the code of conduct and ethical standards expected to be manifested by public employees and officials".
She said that as a result of the directive, "program owners and DepEd officials who have various dealings outside of the department would now be cautious in their actions and decisions".
Jumamil thus reminded all DepEd officials and employees "to practice the highest form of professionalism".
She laid down specific measures that should be observed, among them are:
-- Refrain from seeking endorsements, recommendations, contributions, support, consideration, political accommodations, or any form of intervention from other government personnel or similar entities outside of the DepEd;
-- Desist from seeking favorable actions from politicians to facilitate the implementation of programs, projects, and activities, except those covered by the Adopt-a-School Program initiated by the local government units, funded by the Special Education Fund (SEF), or covered by partnership agreements and/or allowed by law;
-- Follow the internal rules and regulations of the department on protocols relative to communication, correspondence, and other appropriate work processes; and
-- Write letters of requests or correspondences directly to the Office of the Secretary regarding concerns that may be related to basic education
Duterte warned education officials that non-compliance to the new directive would mean outright denial of any request or appeal in her office.
She directed both officials and employees to "exercise utmost attention, prudence, and judiciousness in the implementation and delivery of basic education programs and services".
The latest directive was met with jubilation by most DepEd personnel who saw hope in their bid to insulate DepEd from politics and politicians. (PNA)