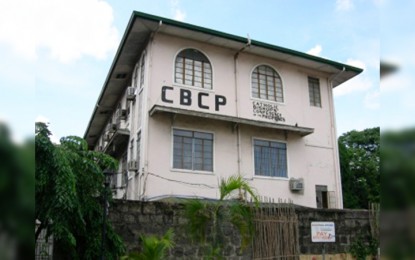 MANILA – The Military Ordinariate of the Philippines (MOP) has warned the Catholic Bishops' Conference of the Philippines (CBCP) against a supposed priest using the name of the diocese in fraudulent transactions.
The MOP is the Roman Catholic diocese for the men and women in uniform of the Armed Forces of the Philippines, Philippine National Police, Philippine Coast Guard, Bureau of Fire Protection, Bureau of Jail Management and Penology, and Veterans Memorial Medical Center.
In a letter to the CBCP dated October 21, MOP Bishop Oscar Jaime Florencio reported that an individual going by the name of Fr. Aries Aguilar is not connected with them.
"Your Eminences, Your Excellencies, and Reverend Administrators: This is to inform you that a certain 'Fr. Aries Aguilar' is not an ordained priest of the Military Ordinariate of the Philippines, and he has never been connected with us ever since," the letter read. "Any claims and/or transactions he enters into using our name is therefore fraudulent and anomalous."
The letter, which was attested by MOP acting Chancellor Fr. Harley Flores, urged the clergy to inform them of any transactions involving the person.
"Please notify this Office for further assistance and for any legal actions to be undertaken, if necessary," it added. (PNA)