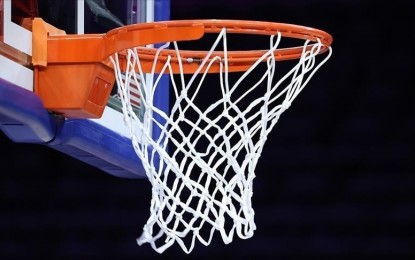 ANKARA – The Phoenix Suns beat the Los Angeles Clippers 112-95 while Chris Paul goes down in NBA history by passing 11,000 assists on Monday.
Paul became the third player with the most NBA assists behind John Stockton (15,806 assists) and Jason Kidd (12,091 assists).
The 37-year-old also became the first player in NBA with 20,000 points and 11,000 assists.
Devin Booker led the Suns to victory with 35 points at Crypto.com Arena in Los Angeles.
The Clippers' Marcus Morris Sr. played with 22 points in the game.
NBA Monday Results
Atlanta Hawks-Charlotte Hornets: 109-126
Cleveland Cavaliers-Washington Wizards: 117-107 (OT after 103-103)
New Orleans Pelicans-Utah Jazz: 121-122 (OT after 110-110)
Oklahoma City Thunder-Minnesota Timberwolves: 106-116
Golden State Warriors-Sacramento Kings: 130-125
L. A. Clippers-Phoenix Suns: 95-112. (Anadolu)