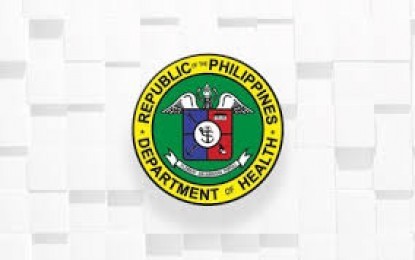 MANILA – The Philippines has logged 3,980 cholera cases from Jan. 1 to Oct. 8, the Department of Health reported Wednesday.
The tally is 270 percent higher than the 1,077 cases reported last year for the same period.
In a Viber message to reporters, the DOH noted most of the cases were from Central Visayas with 2,678 or 67 percent of the total count; Davao Region with 441 or 11 percent; and Caraga Region with 289 or 7 percent.
From Sept. 11 to Oct. 8, about 245 cases were recorded and the regions with the highest number of cases include Eastern Visayas (147 or 60 percent), Western Visayas (51 or 21 percent), and Bicol Region (26 or 11 percent).
A total of 37 deaths due to cholera were reported nationwide. Of the tally, one fatality was reported in January; four in February; five in March; five in April; two in May; two in June; three and July; nine in August; and six in September.
"Central Luzon, Western Visayas, and the National Capital Region exceeded the epidemic threshold within the recent four weeks from Sept. 11 to Oct. 8, 2022," the DOH said.
"Five provinces, highly urbanized cities, and independent component cities had noted increase in cases (albeit small) in the recent three to four weeks (Sept. 11 to 24) compared to two weeks prior (Aug. 28 to Sept. 10). These are Pampanga in Region 3; Catanduanes and Masbate in Region 5; and Bacolod City and Negros Occidental in Region 6," it added. (PNA)